Spare Parts Management Coaching and Support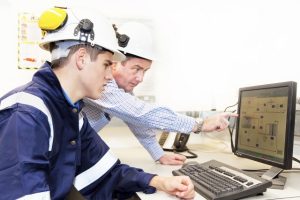 ---
The Most Comprehensive and Unique Spare Parts Management Training and Support Available Today
---
Our Mastery program is designed for the people who are assigned with the task of implementing changes in the way your company manages spare parts.
This is the most comprehensive program available today because it gives you full access to our entire know-how center, training courses, templates, and online tools. You can access content as and when you need it plus complete our training courses and gain a certificate recognizing your know-how.
This program is unique because it also gives you direct one-to-one spare parts management coaching from Phillip Slater, the Founder of SparePartsKnowHow.com, author of nine books, and advisor to more that 500 companies world-wide.
This program will give you both the know-how and the support required to achieve your goals.

There is material here that you won't find anywhere else. If you are involved in spare parts and materials for operations and maintenance you would be mad not to take advantage of this resource.
Adrian Hanrahan | Spare Parts Management Specialist in Oil & Gas
---
Here is a Quick Breakdown of What's Included
---
And this all comes with a full 12 months access.

Click here to see the type of companies that have joined SparePartsKnowHow.com.

I now have a supply room policy and a procedure manual (detailed instructions) which includes a planned approach for adding stock and reviewing stocking levels and a plan for removing obsolete parts.
Sondra Carroll | Manager-Supply Room Solutions | Shaw Industries Group
---
Who is the Mastery Program For?
---
Typically, the people who choose the Mastery program are already working at a management or supervisory level in: spare parts management, supply chain management, procurement, maintenance, or storeroom.
Sometimes they are new to spare parts management and need to learn what to do.
Often they are experienced operators who 'know what they don't know' and want specific information.
Usually their boss has tasked them to achieve a specific goal and this package provides the information, tools and support to achieve that goal.
The people who join this program are at at the 'pointy end' of getting things done. Contact us to discuss if this option is right for you.

I predict that our stock reduction will be about 30% but the absolute figure is less interesting than the confidence that I have now that the stock that remains is moving and necessary in the current situation.
Andre Randsdorp | Purchasing Manager | RIOR BV/Rioned
---
Mastery Program Investment
---
Do you need approval from your boss before you can sign up for the training and resources at SparePartsKnowHow.com? To help you win their support we have provided this template of an email for your boss.
Your investment for this program is US$999.00 per person, per year.
Online payment is accepted via credit card and PayPal.
In either case, we use PayPal to securely process your payment.
You do not need a PayPal account to use this service.

For other enrollment options please visit our How to Enroll page.
Please note that this is program is also available for groups.
Please contact us for more information.


Contact us for more information.