Subject area: Services Referrals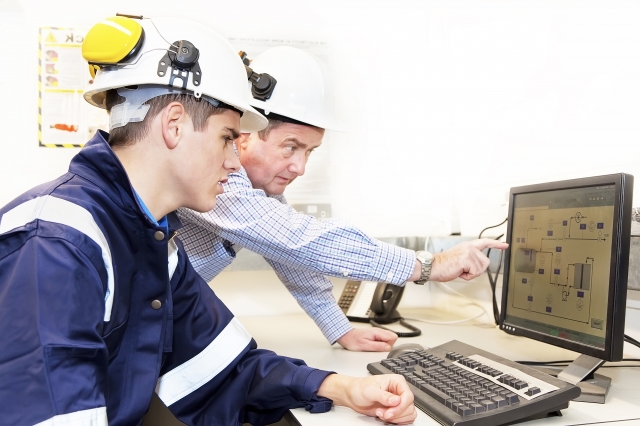 How do you know who to trust when looking for services or software to help solve your spare parts inventory problems?
How do you know if a vendor is reliable or if their solution will really work for you?
Let's be honest, locating the right vendor can be hard work.
To help ease your burden of a vendor search we are happy to provide services referrals to vendors that we know and trust.
We call this our 'Trusted Network'.
The services that we are asked about most often are:
Optimization software
Data governance and cleansing
Sales of excess and obsolete spare parts
Training
If you are interested in a personal introduction to a trusted vendor then please contact us. We are happy to help.
Alternatively, scroll down the page to see a listing of services referrals in different categories.
The 'visit website' link will take you directly to the vendors's website.
Interested in becoming part of our trusted network? Contact us to find out if you qualify.



---
Sales of excess and obsolete spare parts
Are you seeking to recover value from overstock, surplus and obsolete inventory?

Our network includes companies that will help you to liquidate stock through acquisition, consignment or liquidation services. Contact us for an introduction

Global
---
Conferences and Events
SMRP's 29th Annual Conference

returns October 25-28 2021. This ‎year they are debuting a hybrid model for attendees to join either in-‎person in St. Louis, MO or virtually. Register now to join ‎fellow maintenance, reliability and physical asset management ‎professionals from across the globe for four days of education, ‎networking and innovation.‎

Learn more >>>

North America
---
Data Governance and Cleansing
Net Results Group

helps asset-intensive organizations save dollars and make intelligent use of MRO master data to reduce operational costs, increase uptime and productivity, improve service levels, avoid risky audit points, and sharpen their purchasing strategies. Optimization of Equipment Master Data. BOM/Spare Parts Data. MRO Materials Master/Inventory Data.

Visit website >>>

Global

CODASOL

creates a robust master data management practice reducing overall costs and risks by providing optimal inventory management solutions, enhancing transparency, and business performance, providing advanced procurement analytics through supply chain management technologies involving machine learning and artificial intelligence.

Visit website >>>

Global
---
Inventory Optimization Software
The right inventory optimization software will enable you to analyze your inventory and supply chain to establish the best target inventory levels.

Let us introduce you to a company that can help you achieve your goals.
Contact us for an introduction

Global
---
Maintenance Management Training
Springfield Resources

offers training for organizations in all maintenance management topics. They will train your maintenance staff to improve equipment reliability, safety and to reduce costs.

Visit website >>>

Global
---
MRO Parts Procurement and Supply
Third-party procurement services and solutions can not only save money on purchases they can transform the way businesses manage their supply chains.

Let us introduce you to a company that can help you achieve your goals.
Contact us for an introduction

Global
---
Online Training in Spare Parts Management
SparePartsKnowHow.com

: The most comprehensive online resource dedicated to spare parts inventory optimization know-how and resources.

Visit information page >>>

Global
---
Procurement & Supply Chain Knowledge Assessments
Comprara

provides skills gap analysis tools that perfectly assess the personal, business and procurement attributes that propel procurement teams.

Visit website >>>

Australia
---
Quality System Consulting
Marnie Schmidt

is a quality system expert and certified Lean Six Sigma Black Belt with more than 25 years' experience helping companies get more value from their quality efforts. Marnie helps businesses UNITE their quality and operational excellence efforts to get REAL value and BETTER quality.

Visit website >>>

North America
---
Reliability and Maintenance Certification
The Reliability & Maintenance Center

at the University of Tennessee, Knoxville, provides the basic foundations of R&M knowledge and offers the flexibility to include the specific training that you need. The RMC provides comprehensive programs of education in reliability and maintenance practice.

Visit website>>>

North America
---
Spare Parts Management Consulting
Phillip Slater

helps people who work in large companies identify and implement new opportunities for inventory optimization and to reduce excess expenditure on their spare parts inventory. Phillip helps them achieve this by providing access to a wide range of resources and consulting and applying a proprietary method of inventory review.

Visit website >>>

Global
---
The fine print:
1. Inclusion in this listing does not imply endorsement.
2. We may receive a commission on introductions (or we may not!)
---
---