These online resources are exclusively available with the Full Access and Support Package.

---
Resource Library
---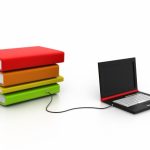 Our comprehensive online resource library provides access to a wide range of videos, white papers, articles, podcasts, and presentations.
The library contains content that is not in any of our training courses.
You can use this as support for extending your know-how beyond our online training courses or as a resource to find the answers to ad-hoc questions and problems.
---
Advisory Support
---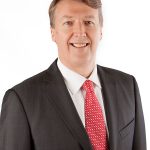 For members with the Full Access and Support package we provide general advisory support – in addition to the specific training programs support.
If you need advice on any aspect of spare parts inventory management, the Full Access and Support package gives you direct email access to our most comprehensive online coaching and advisory service.
---
Operational Gap Analysis Tool
---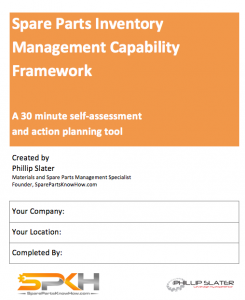 Our Operational Gap Analysis is a tool for self-assessment of your current spare parts management practices and comparison against best practice.
This tool helps you to identify the strengths and weaknesses of your current approach to spare parts inventory management and develop your improvement plan. Using this tool you can easily map your performance for a quick and easy visual representation. You can then revisit the results as a way to measure your improvement.

Go to the Operational Gap Analysis page to read more.

---
Online Calculator
---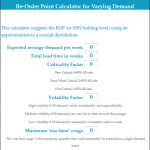 This ROP Calculator gives you a quick and easy way to review and check the re-order point (or MIN) for your inventory items. You may do this as part of a structured review or on a routine (daily) basis before placing new purchase orders.
---
Virtual Round Table
---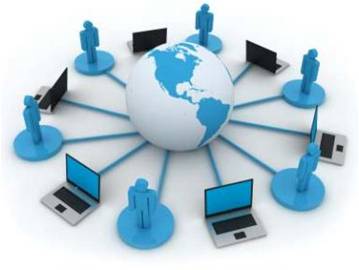 Every month we hold a members only 'virtual round table' session. These sessions are your chance to raise, share, and discuss your issues with other members at SparePartsKnowHow.com.
This is a great way for you to hear from, and tap into, the experiences of other practitioners just like you.
Click here for more information and access.

---
Policy Templates
---
Our policy templates are provided to act as an aid to help you develop policies that are specific to your situation. These templates are available in the Resource Library or you can
use this link
to go directly to the download page.
---