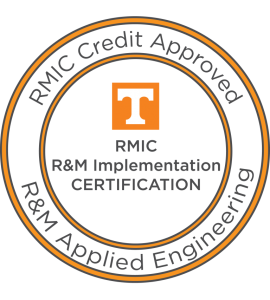 SparePartsKnowHow.com is an approved training partner with the Reliability and Maintainability Center (RMC), part of the College of Engineering at the University of Tennessee, Knoxville.
The RMC oversees the Reliability and Maintainability Implementation Certification (RMIC).

Individuals seeking to gain or maintain their RMIC will qualify you for a course credit by completing the Advanced Spare Parts Management Certificate at SparePartsKnowHow.com.
This course is available through our Pro and Elite Teams member levels and the usual membership fees apply.

IMPORTANT NOTE: to qualify for the course credit you MUST FIRST be enrolled for, or already achieved, the Reliability and Maintainability Implementation Certification and you MUST contact us for the University of Tennessee registration link.
---

Contact us for group and company registrations.

---
About The Reliability and Maintainability Center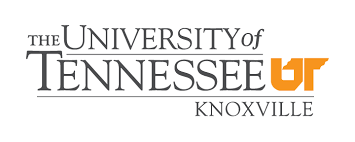 The RMC exists to advance reliability and maintenance education and practices within the academic and industrial communities. They create opportunities for member companies, students, faculty, and industry to achieve exceptional value through a comprehensive program of education, industry projects, research, and information sharing.
This program provides the basic foundation of R&M knowledge and offers the flexibility to include the specific training that you need. The RMC has designed the program for working professionals and gives the most hands-on and practical maintenance and reliability education.

Follow this link for the RMC website