How to Develop a Spare Parts Management System That Truly Serves Your Needs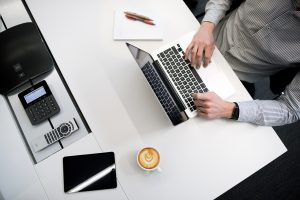 Of course you currently have a 'system' for managing your spare parts inventory but that doesn't mean that it delivers what you really need it to:
Optimized inventory levels
High availability
Proper accountability
Lower procurement costs
Minimal excess and obsolescence
While others may persevere with something that is 'not quite right' our Spare Parts Management Masterclass is your opportunity to learn exactly what is required to develop and implement a world class approach to spare parts inventory management.
Register for our FREE Spare Parts Management Masterclass and learn:
The one big idea that makes all the difference
The 8 strategies that I used personally to transform spare parts management systems around the world
The 3 steps to success
Your spare parts inventory is a major asset that exists to service the needs of your company.
Spend just 60 minutes with me and learn how to develop a system that delivers on that promise.
Masterclass Timing
In order to cover all time zones at a reasonable time we hold this master class twice.
You can attend whichever session suits you best.
The Americas and the Pacific
Monday 14th August 2023 @ 5:00 PM EDT (US East Coast time zone)
Australia, Asia, EMEA, UK
Tuesday 15th August 2023 at 8:00 AM BST (British Summer Time)
Use this time zone converter to check the time where you live.
Time Zone Converter

Duration: 1 hour

Links to join the master class will be sent via email on registration.
Please check your inbox or spam folder.

Please note that this spare parts management masterclass will be delivered via MS Teams.

Registration has now closed.
---

Please contact us to register your interest in the next Spare Parts Management Master Class .