The following modules provide the content for the Advanced Spare Parts Management Course.
You can study the modules in any order that you choose but you must complete all 8 quizzes to be awarded the certificate.
The pass mark for each quiz is set at 80%.
Quiz links are available on the page for each individual module.
Click here to return to the Pro Level welcome page.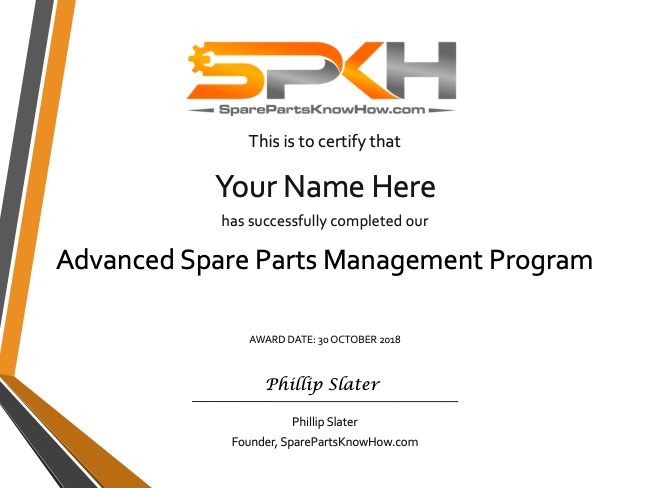 ---
Advanced Spare Parts Management Course Training Support
---
If you have a question about anything relating to the content of the Advanced Spare Parts Management Course then you can use this form to email us your question. We will provide a prompt response guiding you to the right answer.


Online support provided by: Phillip Slater