Pro Level Spare Parts Management Training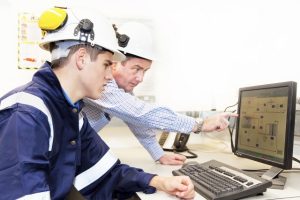 ---
The Most Comprehensive and Unique Spare Parts Management Training and Support Available Today
---


Our Pro level membership gives you access to all of the resources and spare parts management training needed to equip you with the skills required to effectively manage all aspects of spare parts inventory.

There is material here that you won't find anywhere else. If you are involved in spare parts and materials for operations and maintenance you would be mad not to take advantage of this resource.
Adrian Hanrahan | Spare Parts Management Specialist in Oil & Gas
---
Here is a Quick Breakdown of What's Included
---
---
I now have a supply room policy and a procedure manual (detailed instructions) which includes a planned approach for adding stock and reviewing stocking levels and a plan for removing obsolete parts.
Sondra Carroll | Manager-Supply Room Solutions | Shaw Industries Group
---
The full range of content of our Spare Parts Management Library is reflected in this map.
Note that this content is not available in our blog.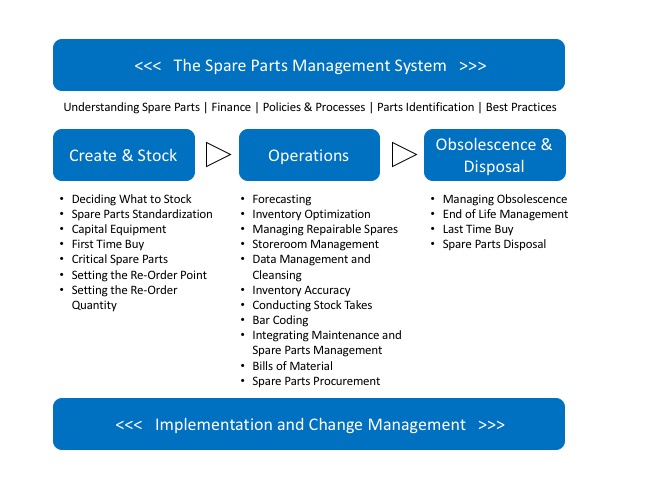 Click here to see the type of companies that have joined SparePartsKnowHow.com.
---
How Does it Work?
---
The Pro membership is designed to flexibly provide both structured spare parts management training and ad-hoc support.
If you are looking for structured training, then work your way through the Advanced Certificate course.
If you are looking to address specific issues, then access the content in that section of the Spare Parts Management Library.
Once you join you can access everything – at a time and place that suits you.
---
Who Will Benefit from the Pro Level Spare Parts Management Training?
---
The Pro level membership at SparePartsKnowHow.com is for people who are:
Engaged in the day-to-day activities of spare parts management.
Overseeing or supervising spare parts inventory management and decision-making.
Assigned with the task of implementing changes in the way your company manages spare parts.
This membership level is structured so that you can access the content that you need, when you need it.
People who join this level come from all aspects of spare parts inventory management. Including:
Storeroom & Warehouse Personnel
Spare Parts Management
Supply Chain
Procurement
Purchasing
Maintenance
Planning
Finance
With a range of titles
Storeroom leaders
Supervisors
Superintendents
Managers
Directors
Corporate Supply Chain Managers
Inventory Managers
Improvement Program Leaders
Purchasing Leaders
Technical Managers/Support
MRO Specialists
Technology Leaders
Supply Room Solutions
National Project Managers
The people who join this program are at at the 'pointy end' of getting things done. Contact us to discuss if this option is right for you.

I predict that our stock reduction will be about 30% but the absolute figure is less interesting than the confidence that I have now that the stock that remains is moving and necessary in the current situation.
Andre Randsdorp | Purchasing Manager | RIOR BV/Rioned
---
Your Investment for Pro Level Spare Parts Management Training
---
Do you need approval from your boss before you can sign up for the training and resources at SparePartsKnowHow.com? To help you win their support we have provided this template of an email for your boss.
Your investment for this program is just
US$10.00 per week (billed annually).
Online payment is accepted via credit card and PayPal.
In either case, we use PayPal to securely process your payment.
You do not need a PayPal account to use this service.

For other payment options please visit our How to Join page.
Please note that this is program is also available for groups via our Elite Teams program.
Please contact us for more information.


Contact us for more information.


Online support provided by: Phillip Slater