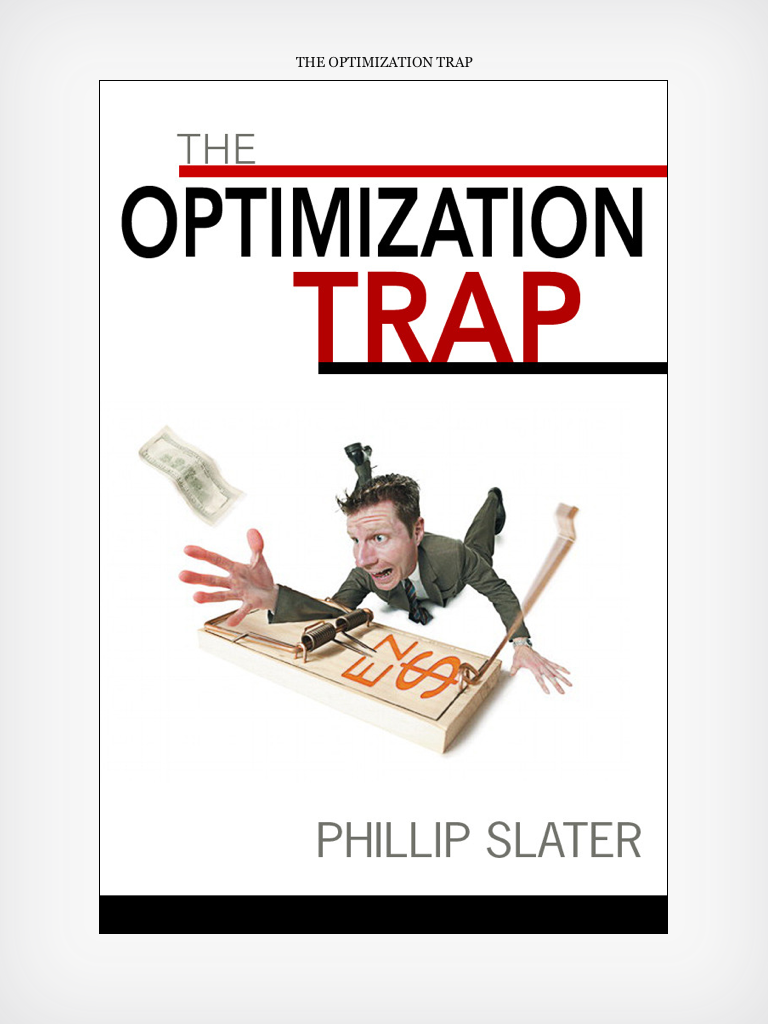 Spare parts inventory optimization is all about trading-off choices to achieve the best overall outcome.
More inventory might or might not improve availability but it definitely increases costs. Which one is the better option? Are these the only two choices?
Sometimes when seeking to optimize, people take actions that, without realizing it, limit both their options and their results. This is the Optimization Trap.
How do you make sure that you don't fall into the optimization trap and, if you do, how do you get back on track?
This new book by Phillip Slater shows you how!
The Optimization Trap is not a text book. It tells the story of Luke Michaels, a Reliability Engineer tasked with leading a spare parts inventory reduction program at his plant.
Initially dubious about the value of such a program, Luke makes a number of mistakes and ultimately learns the lessons of The Optimization Trap.
Written in an easy-to-read narrative style The Optimization Trap takes the reader along on the journey from initial request to ultimate success. Along the way there are twists, turns and the lessons of the Optimization Trap.


---
This book is a breath of fresh air of people wanting to know when to say no to more cuts in the maintenance department.
Joel Levitt
Author of Lean Maintenance
Phillip Slater provides a real world solution and makes MRO inventory management theory and practice come to life.
Ralph W 'Pete' Peters
The Maintenance Excellence Institute
Phillip Slater has broken new ground with The Optimization Trap. His day to read, narrative style opens up difficult management issues.
Derek Burley
CMRP
---
Purchase a PDF copy of this unique ebook for just US$19.95