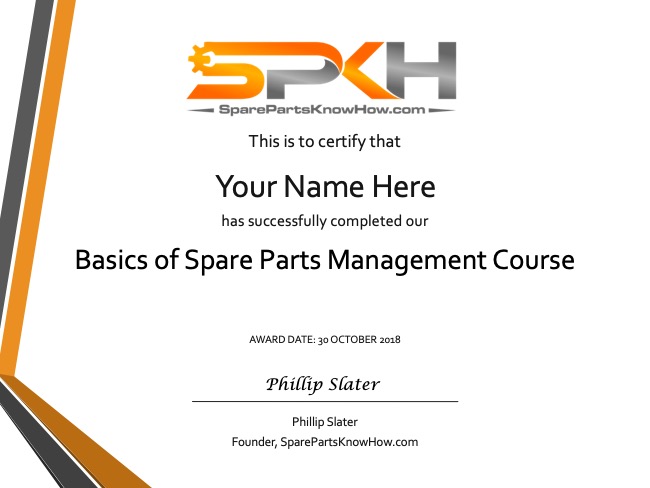 ---
Course Summary
---
The Basics of Spare Parts Management course provides you with both a general introduction to spare parts inventory management and specific processes for identifying critical spare parts, determining the most appropriate ReOrder Point (ROP), and determining your ReOrder Quantity (ROQ) – without significant data or confusing formulas.
This course is available in both instructor-led and self-paced formats.
While the delivery format is different, the content is the same.
Use the following links to access the course format of interest to you