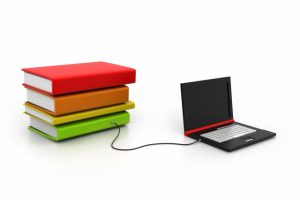 Ready to start achieving better spare parts inventory management?

This short guide will help you to get started.
---
Why Did You Create SparePartsKnowHow.com?
---
Phillip Slater, the Founder of SparePartsKnowHow.com, started his career as a maintenance engineer. During that time he learnt two things real fast.
If you don't have the right spares, then production stops until you do.
There is a big difference between managing inventory and managing spare parts.
These two facts lead Phillip to develop tools and techniques specifically for managing spare parts. He applied these as a consultant and had outstanding results.
Phillip's clients then requested a way to get continuing access to this critical information online. And so SparePartsKnowHow.com was born.
You might be interested in reading this article: Adopting a Zero Inventory Mindset.

---
What are Your Mission, Vision and Values?
---
Our mission is to provide practical insights into spare parts inventory management that enable people to make a positive difference to their company's results.
We achieve this by providing a comprehensive range of resources and training courses.
You can read about our Mission, Vison, and Values at SparePartsKnowHow.com

---
How is Managing Spare Parts Different to Other Inventory?
---
The practical reality is that there is a big difference between managing inventory and managing spare parts.
The simplest explanation is to think about insurance spares.
Almost all of what you read about inventory management is based on a retail model of inventory. This means that if something doesn't move then you get rid of it. With spare parts you can't do this. The best example is insurance spares. You want them in stock, but you don't want to have to use them because that means that something has gone horribly wrong!
If your inventory management is largely based on a retail model then you will not have what you need, when you need it.
This is why some of the world's best known companies utilize the training and services at SparePartsKnowHow.com.
You might be interested in reading this article on The Rules of Spare Parts Management.
You might be interested in this video The Two Big Secrets of Spare Parts Management.
---
Why Study Spare Parts Management Online?
---
Online study provides many benefits, the most obvious of these are:
Cost savings: no travel and accommodation expenses
Convenience: no extended time from work
Flexibility: study the content when it suits you
In addition, our instructor-led team training adds:
Structure: scheduled class/tutorial times adds a layer of discipline to the training
Engagement: direct instructor contact enables you to clarify issues and ask questions
Access: content is available beyond the immediate class program
Networking: interact with, and hear from, your peers during online sessions
'Soak Time': teaching this content over weeks rather than hours gives time for participants to absorb the content.
And finally, here is why video works for training:
You can pause and repeat the content
You can review items that you might be expected to know – without embarrassment
You can move ahead and work at your own pace
There is no-one standing over you saying, ' do you understand this?'
On all measures this approach is superior to traditional class room training.
You might be interested in reading this article How to Stop Wasting Time and Energy with Spare Parts Inventory Management Training.

---
How Does Studying Online Work?
---
Enrolling in a program or course unlocks access to the content for that program or course. You can then study wherever you have access to the Internet.
With self-paced programs there are no classes to attend and you can study at your own pace. The only limitation is that there is a set time limit for the completion of each program or course.
Instructor-led team programs have formal classes and structure but all content is provided online.

Your material and presentation is very clear and easy to understand and I have learned so much. I wasn't trained to manage an inventory but have grown into this position.
Denise Garner
Spare Parts Manager Customer Care Group
Haarslev

---
What is the Difference Between Self-paced, Instructor-led, and Team Programs?
---
Self-paced training is where we provide all the content, online, in a series of lessons. You access this content at a time and a pace that suits you. The only limitation is that there is a set time limit for the completion of each program or course.
Instructor-led training provides more structure plus direct contact with the course instructor. You get all the benefits of online training but added interaction and the requirement to attend online class sessions. We believe that our instructor-led spare parts management training provides you with the best training experience.
Team training suits organizations that are seeking to achieve significant improvements in their spare parts management through simultaneously training their team members. These could be from different locations, all at the same location, or even operating back-to-back shifts. All of our courses can be provided as team training programs.

---
What Spare Parts Management Programs and Courses Are Available?
---
Advanced Spare Parts Management Program
This is our flagship program and contains all key content.
This advanced program equips you with the know-how to be a better manager or supervisor of spare parts inventory. This program covers all of the issues faced during the spare parts inventory life-cycle and will ensure that you develop the skills, know-how, policies, and systems to minimize your spare parts investment while maximizing your spare parts availability. (Individual and Team).
The Basics of Spare Parts Management
Learn the basics: from the role of spare parts in the organization through to identifying critical spares and determining ROPs and ROQs. (Individual and Team).
Inventory Reduction and Optimization
Our outome-oriented Inventory Reduction and Optimization program is designed to help your team deliver operationally sustainable reductions in your spare parts inventory. This program involves training your team and then coaching them through the implementation of the specific actions. (Team and Instructor-led).
Not sure what training you need? Read this article: Which Type of Spare Parts Management Training is Right for You?
Otherwise, check out our current training options.
If you are thinking about training a team and would like a tailored solution, then please visit our Team page HERE.

---
How Does the Full Access & Support Membership Work?
---
This membership differs from our training courses in that it provides you with greater access to our content, our community, and our advisory support service.
This option is specifically designed for people who are seeking additional insight and advisory support, not just training.
Undertaking this option gives you full access to:
One-to-One Advisory Support – you can ask us for advice and to answer your most pressing questions.
Full access to our Know-How Center – 24/7 access to hundreds of articles and videos relating to spare parts management.
Our Advanced Spare Parts Management Program – this is our flagship training course. To achieve the certificate you will need to pass a series of quizzes, we don't just give this out for 'showing up'.
Priority access to all 'guest expert' sessions – this is where we bring in a subject matter expert each month – and we have had some really smart people (that you don't normally get access to) covering a whole range of topics.
Online ROP calculator – a quick and easy way to review the validity of day-to-day stock holding decisions.
Best Practice Gap Analysis Tool – this tool helps you identify the strengths and weaknesses of your current approach to spare parts inventory management. From this you can work out the best way to deliver high-impact results.
Policy templates – no need to 're-invent the wheel', just use our templates and then modify them to suit your company.
Extended access – this membership provides for 12 months access.
I want to compliment Phillip Slater on the professionalism, ease of understanding and practicality of the modules. SparePartsKnowHow.com is of a world class standard and suitable for any industry in the world.
Ernie Thaver
Supply Demand Manager
Sasol Mining

---
How Do I Decide Which Course is Right For Me?
---
That really depends on your job role and goals.
To help you make this decision, we have created a listing with what we believe is the appropriate content and program for a number of common roles. These include:
Storeroom & Warehouse Personnel
Supervisors and Managers
Improvement Program Leaders
If you are thinking about training a team and would like a tailored solution, then please visit our Team page HERE.

---
How Do I Enrol and Pay?
---
Enrolling is easy!
Visit our Enrolling at SparePartsKnowHow.com is Easy page for information on both enrollment and payment options.

---
Can We Get a Group Discount
---
Yes. For all our training options we offer an attractive discount plus extra benefits if you sign up a group of 10 or more participants.
Read about the discount and benefits of signing up the team

---
What Support Do I Get?
---
For all training, throughout your studies, if you have a question about anything in your course, just email us using the Online Coaching feature and you will receive a prompt response.

This support is provided by Phillip Slater, Founder of SparePartsKnowHow.com.

---
How Do I Qualify for a Certificate?
---
There is nothing like a certificate to validate your studies and know-how!

To qualify for a certificate you need to complete the quizzes associated with one of our certificate programs or courses. These are clearly labelled on the information page for each course.
Please allow 7 days for certificates to be issued.

The online training program helped our team to better understand the complexities of spare parts management. We recommend [this] for anyone looking to expand their understanding and skills with spare parts management.
Askar Andirov & Sabit Trumov
Spare Parts Superintendents
Karachaganak Petroleum

---
How Long Do I Have to Complete a Course?
---
The time allocated to complete our courses is indicated on the information page for each course. See individual pages for details.
Importantly, for self-paced courses you can work through the content at a pace that suits you.
The choice is yours whether you read one article during your lunch break or study a whole module intensively.

---
What About Continuing Professional Development and CPD Hours Relating to Spare Parts Management?
---
Many professional organizations require members to log their Continuing Professional Development (CPD), and some also count the number of hours spent in CPD. Our courses can contribute to your CPD requirements. Some of the organizations which require this include:
The Chartered Institute for Procurement and Supply (CIPS)
Australasian Supply Chain Institute (ASCI)
Chartered Institute of Logistics and Transport (CILT)
American Production and Inventory Control Society (APICS)
Institute of Supply Management (ISM)
Project Management Institute (PMI)
Association of Asset Management Professionals (AMP)
Asset Management Council (AMC)
Please check with the relevant organization.

---