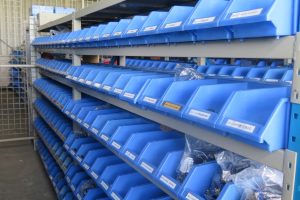 We Don't Live in an Idealized World
In an idealized world there would be instant inventory replenishment and zero inventory.
Instant replenishment would mean that whenever an item is needed it would be instantly available. Companies would hold no stock because they could get delivery in the required quantity, in an acceptable time frame, all the time.
But none of us live in an ideal world and we can't get instant replenishment.
What you can do, however, is take an approach to inventory decision-making that questions the need for the inventory or the investment. This doesn't require an idealized world, it requires a zero inventory mindset.

Three Questions for a Zero Inventory Mindset
---
The remainder of this article is available to members and subscribers only.
For complimentary access to this article and our entire blog archive, register using the button below.
We will also keep you up-to-date on new content and courses.
---
You might also be interested in this article series
Spare Parts Management: 7 Things That Every Senior Manager and CFO Should Know
---

Author: Phillip Slater