Subject Area: Online Spare Parts Inventory Management Training
My Experience with Search-Engine-Based Self-Directed Training – And Why It Sucks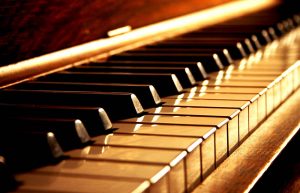 Today I am going to let you in on a secret.
OK, maybe not a secret but something that most people don't know.
Some time ago I decided to learn to play the piano.
Why piano? That's a story for another day.
What's more important is what my piano lessons can teach us about search-engine-based self-directed training.
Like most people would, when I started I Googled piano lessons. Then I was followed around the internet by ads promoting piano lessons! It seemed like everywhere I went a new ad popped up.
Then I moved to searching on YouTube. Then I downloaded some apps.
As you can imagine, I am a pretty disciplined person. I thought that I could watch some videos, learn my way around the keyboard and then, before you know it, impress my friends with my new-found skills!
Oh, how wrong I was.
In fact, my experience was ultimately confusing and frustrating.
What I really learned was that self-directed search-engine-based training sucks.
Here's why.
1. There was conflicting information.
Of course, the notes and chords are standardized so that was the same everywhere. BUT, the approach to take, the order in which to learn, the process for learning, whether to learn to sight read or not. This was different for each video and app.
2. It is not properly structured.
Yes, the videos and apps lead you through some type of progressive plan, but the structure was usually not clear to me. I couldn't tell why they would suddenly want me to do something and how was that connected to what I had already learned. The answer, it turns out, is in point #3.
3. They always wanted to sell me something more.
The dirty little secret is that it's not really free at all. For the people who were organized there was always a step to buy something to either progress further or help you to understand better. It's a classic sales approach. Get you to start playing something simple and feeling good about yourself and then, wham, hit you with the, 'if you want to do better, just pay up here'.
4. It is harder than you think.
Playing a simple melody is quite easy and doing so can make it seem that there is not much to this. But the reality is that there is more to it. Much more. And if you want to be proficient then you need to learn more than just the basics notes and chords. This issue is highlighted when you consider point #5.
5. There is no support.
Because the 'business model' for all of these lessons is online or technology based there is no one to ask, 'how does this work?'. Or, 'why do it that way?'. The lack of opportunity to ask clarifying questions makes learning much, much harder.
What did I do about this?
I realized that the 'free' information actually cost me a lot – in terms of time and energy with little real return.
To overcome this, I signed up for lessons with an instructor who provides consistent information and structures the course to progress me in a logical manner. I don't have to pay to go to the next level (OK, I am paying for the lessons but there are no additional charges). The instructor helps me understand the intricacies and answers my questions.
I do 90% of the work on my own but the direction and input from the instructor makes a world of difference.

---
What does this have to do with spare parts inventory management?
---

Lots. The requirements for online spare parts inventory management training and the online experience is exactly the same.
Many people think that they too can learn all they need through search-engine-based self-directed training. But just as this doesn't work with piano, it also doesn't work with spare parts inventory management training.
Yes, you can find some information but…
When you search online much of the information is conflicting. And some things are just plain wrong. You need to be careful about your sources.
Searching for articles and videos, almost by definition, means that your approach is unstructured. Who knows what important information you will miss?
Free articles are almost always aimed at selling something, it's the modern marketing technique. And of course, the information is always slanted towards a product.
The information provided for free online is usually quite shallow. It will skim across the surface, point out the obvious but then miss the nuances. It is understanding the nuances that actually makes a difference. (Remember they are trying to sell something.)
If you don't quite understand something, then you are on your own. There is no one to ask clarifying questions because they are not set up to do that. They just want to get you to read their marketing.
---
We take a different approach to Spare Parts Inventory Management Training
---

With SparePartsKnowHow.com you avoid wasting time and energy with spare parts inventory management training:
You know the credentials and experience of the source of the information.
Our courses are structured to cover all the relevant information.
While there is a fee for membership access, when you join there are no further costs. You can access as little or as much as you want, for the period of your membership, for the one low fee. We are not aiming to sell you anything further.
Our content is deep – we cover all the issues and nuances.
We provide support. If you don't understand something or need guidance we are here to help.
Just as the 'free' piano information cost me a lot – in terms of time and energy – so too can 'free' spare parts inventory management training and information.
Why bother with that when all the training, information and support you need for taking your spare parts management to the next level is available right now at SparePartsKnowHow.com?

---
For access to all of our content, and to learn the right way to manage spare parts inventory, join our Pro Level.
---



Author: Phillip Slater