NRI Industrial, a member of our Spare Parts Alliance, is presenting a not-to-be-missed webinar titled:
How to Recover Value From Surplus & Obsolete Inventory
October 7th At 10:30 AM ET
Duration: 1 hour
---
Here is the summary
What is the one thing almost every organization has in common?
The answer: surplus and obsolete inventory.
You may not realize it but this inventory is costing these companies big time.
Not just from the initial purchase but also in the lost opportunity at the 'end of life'.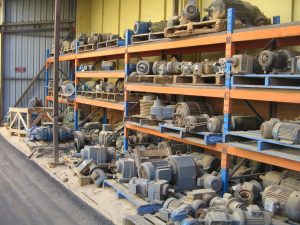 Too often, organizations end up scrapping these assets or even worse paying to have them removed.
However, these assets still have value, and each time you dispose of them you are throwing away valuable capital.
In this webinar on how to recover value from surplus & obsolete inventory, the team at NRI Industrial will teach you the proven methods of recovering value from surplus & obsolete industrial assets.
Key points that will be covered include:
Different methods of recovering value from surplus industrial assets
How to maximize your return value
Steps to start recovering value
Typical Recovery Values
Please note: if you can't make the session live, the webinar will be recorded and distributed to those who have registered.