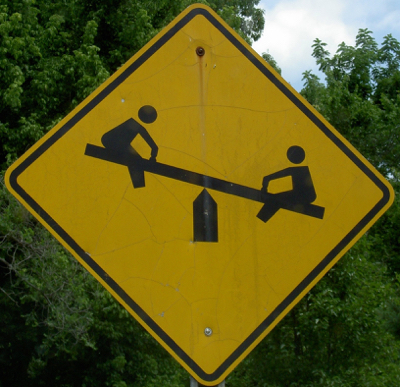 The zero-sum view of spare parts inventory optimization comes about by looking only at the effects or outcomes of poor spare parts inventory practices, not the causes.




Why is it that when discussions turn to spare parts inventory optimization, maintenance and procurement are cast as natural enemies? There is often an attitude of inventory optimization being a competition with winners and losers. That is, if someone 'wins' then someone else must lose. In economic theory, this is known as a zero-sum game and is generally stated as: any participant's gain or loss is balanced by the losses or gains of other participants.
Maintenance and Procurement Characterizations
In spare parts inventory optimization, we see this attitude when maintenance personnel take the position that any reduction in inventory is a short-sighted, money-grabbing, opportunistic, action undertaken by individuals only interested in their own short term incentives (or words to that effect!).
We also see procurement personnel who avoid engaging with maintenance personnel because they are seen as greedy, profligate spenders, with no accountability, who are only interested in making their own lives easier by spending someone else's money.
Of course, both these characterizations are exaggerated but I don't doubt that anyone reading this post will have seen, felt, or experienced these attitudes in their work.
But does it have to be this way?
Spare Parts Inventory Optimization Myths
In my book Smart Inventory Solutions, I discuss what I call the 5 Myths of Inventory Reduction and an examination of these shows that inventory optimization is anything but a zero-sum game.
Myth #2 is: 'Risk Must be Re-Evaluated to Reduce Inventory'. This myth comes about because some people think that any reduction in spare parts inventory must result in a corresponding increase in risk. However, this idea is demonstrably not correct because there are lots of ways that you can reduce inventory without impacting risk. For example, by reducing the re-order quantity but not the re-order point you can reduce inventory holdings with zero impact on risk. In this example, the safety stock (which is how risk is managed) remains unchanged. Or how about when stock goes on consignment? In this case, the stock is still available but you don't pay for it until it is needed.
Myth #4 is: Software Will Solve the Problem. Sometimes people are seduced by the idea that software that proposes to optimize inventory solely based on historical data, can actually deliver lasting results. (If you want to know why this isn't true then read this white paper from 2011 titled, Why Inventory Optimization Doesn't Optimize). Software can provide data availability and part visibility but it shouldn't be able to make meaningful decisions for you. In fact. I suggest that it is the indiscriminate use of some software tools that leads companies into a spare parts 'dead end' where they end up with too much stock and not enough of anything they need.
(You can download an e-book discussing the 5 Myths of Inventory Reduction here.)
Focus on Cause, Not Effect
— The content below this line is only visible to logged-in members —
Ready to learn more?
Click Here
Full public access to this article has expired.