Is Slow Moving Inventory Really An Easy Target for Inventory Reduction?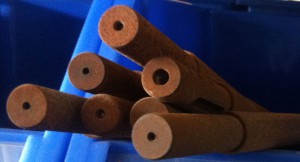 Inventory that is slow moving is often seen as an easy target for people undertaking an inventory review.
Rather than undertake a structured review process (such as the Inventory Cash Release Process) many people will target slow moving inventory as if it is some kind of silver bullet for inventory optimization.
But this just isn't true.
---
For access to this post, and all of our content, join using the button below.
If you are already registered then you need to log-in.
---
---

Try also these articles:
The Right Spare Parts Metric – Accuracy Vs Precision.
The Spare Parts Storeroom – More Than Just Transactions

---

Author: Phillip Slater