---
For the Month of April 2020 Our Basics of Spare Parts Management Course is Available Free of Charge
---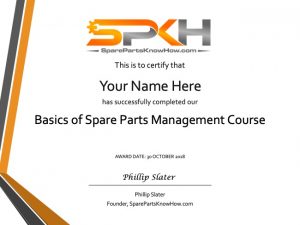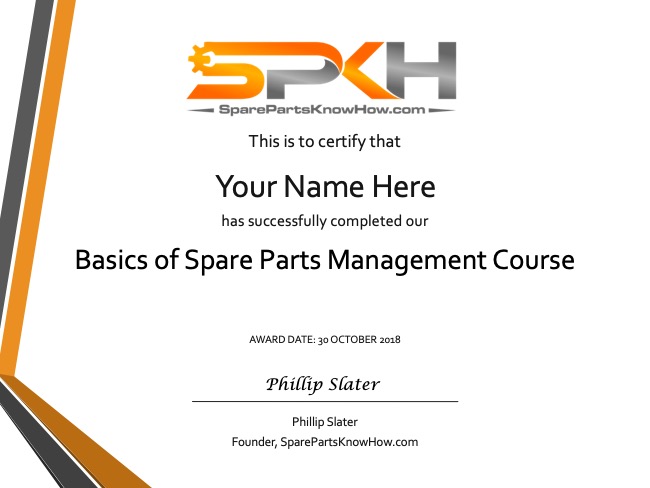 This is a tough time for us all.

So, as a service to our community during the current global crisis, we are now providing our Basics of Spare Parts Management Course free of charge.

No credit card required.
No charges.
No catches

Be productive.
Acquire new skills.
Or upgrade and refresh your spare parts know how.
Complete the quizzes and be rewarded with a certificate!
All we ask in return is that if you find value in the training then please share your experience on LinkedIn, using #SparePartsKnowHow

BTW: You will get the full 3 months access but this offer will only be available for the month of April 2020.

---
---