Is 3D printing about to create a revolution in spare parts management?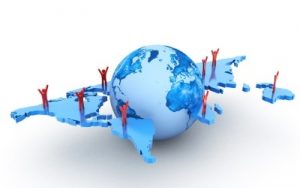 Since the 1990's supply chain collaboration has had a major impact on the overall level of business inventories.
Of course, some companies have done better than others but there is no doubt that industry stock turns have increased significantly over the past 30 years*
However, the same cannot be said for spare parts inventories. In fact, it appears that there is no clear overall improvement in the stock turn of spare parts inventories**. Again, some companies have done better than others, but many are no better now than they were in the past.
Put another way: despite all the improvements in data management and information sharing, it appears that supply chain collaboration is yet to have any real impact in the spare parts storeroom.
Potentially this result is driven by the complications arising from:
• Long supply chains, and
• The long tail of slow-moving and commercially obsolete parts
Both of these issues can be addressed with 3D printing.
---
For access to this post, and all of our content, join using the button below.
If you are already registered then you need to log-in.
---
---
For information on our Pro Level membership please visit our Pro Level page.
---



Posted by: Phillip Slater