Subject Area: MRO Inventory Webinar
MRO Inventory Webinar
Turning Your Parts Inventory Into a Strategic Advantage
Presented by Sphera MRO






When a company's MRO data is a mess, it causes umpteen problems and undermines efficiency across the board. Engineers can't find what they want so they resort to free text purchases or create duplicate items and swell the inventory. Procurement staff have no ability to use their skills to negotiate better prices as they have nothing to go on.
During this MRO inventory webinar, learn how to solve these complex problems with today's most robust MRO cloud software solution. We will demonstrate, step by step, how Sphera's cloud software automates much of the work with its advanced data governance solution, getting MRO data to the necessary state to further enable continuous improvements, insights and analytics.
Join us and learn how to optimize your maintenance and repair operations and turn it into a strategic advantage.
This MRO inventory webinar is now available on-demand
Duration: 1 hour

About the Presenter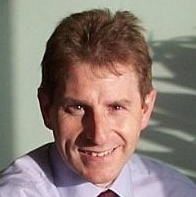 David Stroud is the Vice President of MRO at Sphera. He gained an engineering degree from Cambridge University and subsequently became a Chartered Engineer during his early career as an aircraft engineering officer in the Royal Navy. With over 20 years experience in the MRO industry, he led the growth of Sparesfinder from its early stages to eventually being acquired by Sphera in 2018. Today, David is responsible for steering the vision and product development of Sphera's Cloud MRO Solution.
---
Return to the Webinars and Events Page.
---