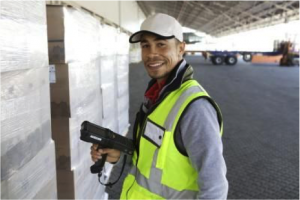 Often, I am asked about stock take variations and what is an acceptable level of stock take variation. My honest response is that I think it is absolutely possible to achieve a 100% accurate storeroom – without resorting to counting tricks!
This is because anything less than 100% accuracy results from a failure of management systems to correctly control the inventory and management systems are completely within your control. Therefore, the only acceptable stock take variation is zero!
However, it is vital that before scoring this metric you first understand that there are two definitions of inventory accuracy: accounting accuracy and storeroom accuracy. These are not interchangeable.
Accounting Accuracy
Accounting accuracy focusses on aggregate dollar value and is the definition of accuracy used most by the accounting profession. This can be defined as:
Where the total dollar value as determined by a physical stock take equals the total dollar value calculated by the inventory management IT system.
Accounting accuracy is not concerned with variations at an individual item (or SKU) level, only at an aggregate level—that is, the total value of the inventory.
This approach might be OK for balance sheet reporting but is of little value for actually managing and controlling the inventory. Inventory management needs to be concerned with variations at an item level because this is where operational problems are created and resolved.
Here's a case study showing why using an accounting approach to inventory accuracy does not help you to better manage your inventory.
The company held $20 million of spare parts inventory, and when it conducted a physical stock take, it found that they had a reported inventory accuracy of 99.5%. Seemingly impressive.
However, when they were promoted to further examine their inventory at an item level they found that they had a large number of items that were overstocked (to a total value of about $5 million) and a large number of items that were understocked, this to a value of $4.9 million.
Using an accounting accuracy approach the inventory value was out by $100,000 in $20 million: $5 million minus $4.9 million. That's an accuracy of 99.5%.
However, if you are an inventory manager (or if you are part of the maintenance crew), you are going to be short of a whole range of items that are understocked and are holding excess stock of other items. The accounting accuracy approach does not highlight this so from an inventory management perspective, the accounting accuracy approach is not very useful.


For Full Access All of Our ContentClick Here to Review the Options


Storeroom Accuracy
Inventory managers should be thinking about storeroom or warehouse accuracy. This is not directly concerned with the total dollar value but rather the physical quantities on hand. Storeroom accuracy can be defined as:
Where the physical count of individual items in stock equals the quantity that is recorded for each item in the inventory management IT system.
With storeroom accuracy, it is the actual quantity on hand that matters, and the goal is to ensure that the values, in terms of the quantity, correlate between the physical count and the IT system. This approach accepts that the individual item pricing and extension to total dollar value are independent of both the quantity on hand and the inventory management system. Once you have the quantity on hand data, the extended value will take care of itself.
So, if you have an inventory of, say, 100 items and for 90 of those the physical count matches the computer count, but for 10 they don't match, then you have a 90% accuracy.
This approach provides both the financial information required for balance sheet reporting AND insight into the effectiveness of the spare parts inventory management.

Stock Take Variation Is the Starting Point for Identifying Problems
It important to measure stock take variation, for both financial and inventory management reasons.
By measuring inventory accuracy using the storeroom accuracy approach, it doesn't really matter (in terms of the metric) whether the count is up or down; it just matters whether the physical quantities and the system quantities match. This then provides the basis for further investigation to start identifying where and how your inventory management problems are created. It is then that you can start addressing real solutions rather than just posting on the financial scoreboard.


For members at SparePartsKnowHow.com we have two videos and three articles that explain inventory accuracy, why it matters and how to achieve a 100% accurate inventory.