Subject Area: Spare Parts Training Content
Selecting the Best Spare Parts Management Training for You
Criterion #1: Content
---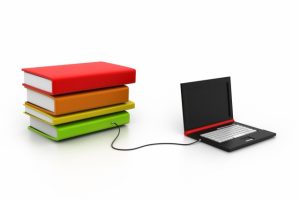 If you are managing spare parts inventory, you need information and training that relates to spare parts inventory management. This seems obvious.
Yet many training options will address generic supply chain issues or generic inventory management and tell you that they apply to MRO and spare parts management, even though they demonstrably do not.
Frequently, they will just repeat theoretical analysis that is of little practical use in the real world of spare parts inventory management. (Click here to learn why.)
Part of the issue is that conference organizers, companies that arrange in-person training events, and even some online training sites don't check the information that is presented.
The reality is that if the presenter 'looks right' on paper, and in some cases pays the right fee, then they get the gig. It really is a case or 'buyer beware'.
At SparePartsKnowHow our spare parts training content is based on decades of experience and application.
It has been thoroughly scrutinized through client application, books, and articles.
We provide 'real world', simple, actionable, step-by-step information and strategies to help you make better decisions and generate improvements in your spare parts management.
Perhaps most importantly, it is directly applicable to MRO and spare parts inventory management.
Click here to read criterion #2.
Click here to return to the start.
---
It is hard to find classes that go into this detail.
I now have a supply room policy, a procedure manual (detailed instructions) which includes a planned approach for adding stock and reviewing stocking levels and a plan for removing obsolete parts.
Sondra Carroll, Manager-Supply Room Solutions
Shaw Industries Group
---
---
100% online
Study at a pace and place that suits you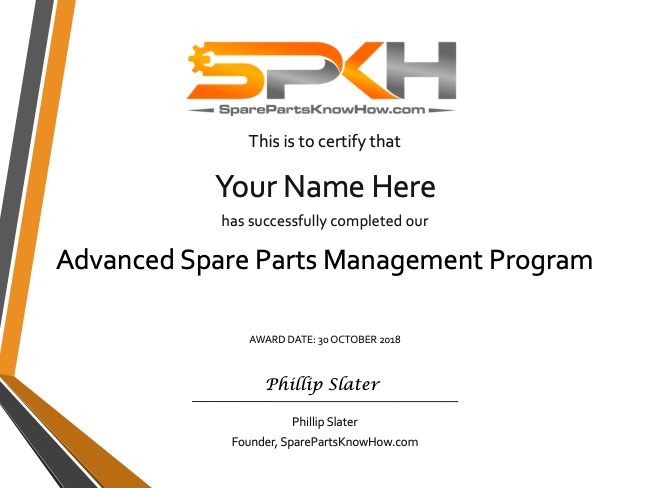 The Advanced Spare Parts Management Course covers all the issues faced during the spare parts inventory management lifecycle.
Completing this course equips you with the know-how and skills to effectively manage all aspects of spare parts inventory.
The course specifically focusses on MRO and spare parts that are held in support of equipment operations and maintenance.


---
---
Posted by Phillip Slater