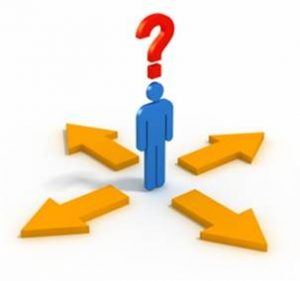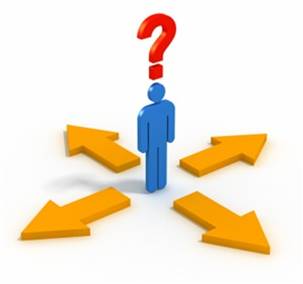 Engineering, maintenance, and technical people are not widely known for their emotional sides. More likely they are known for data, facts, and precision.
So, it is perhaps surprising that with spare parts inventory decision making it is often the emotional response that leads. Not that this is widely acknowledged.
Usually the emotional decision is masked by some form of perceived (but ultimately false) logic that makes the spare parts inventory decision making defensible in a logical world. Let me explain.
Consider the thought process when someone removes (for example) 20 items from the storeroom, knowing that they only need 5 but intending that the remainder will be held in their own crib for future use. Are they being logical or emotional?
The perceived logic is that they are being efficient by reducing the need to travel back and forth from the storeroom for future items. Or perhaps they think that they are shoring-up supply by bringing control into their own hands. But I suggest that they are being both emotional and selfish.

The Implications of Emotional Spare Parts Inventory Decision Making
Consider the implications when people behave in this way.
First, they are indicating that they do not trust the existing storeroom/supply system. Yet the actions that they take to protect themselves from this actually perpetuate the problem they are seeking to resolve. They have reduced the visibility of the stock to others. The stock they have may not even be physically available to their peers. If this leads to extended downtime due to this lack of visibility, this then leads their peers to lessen their trust in the systems. And so the cycle continues.


For Full Access All of Our ContentClick Here to Review the Options


Their actions may now require that the storeroom order more stock, much sooner than they would have otherwise. This increases their immediate workload and that of the procurement department. Worse still, their actions may result in the need to expedite delivery of the replacement stock. Increasing workload and costs.
Speaking of costs: their actions will almost certainly mean that the company spends more than it would otherwise. They are not only buying replacement inventory that is not really needed but it can be shown that hoarding just one week's worth of an item can lead to stock increases of 284%. This is not trivial. (See page 101 of my book Smart Inventory Solution, 2nd Ed.). This stock increase is driven by spare parts usage data that now indicates volatile demand for an item that may not be volatile at all.
What about reliability? The incorrect storage of items in workshops and cribs (and items are almost always incorrectly stored in these environments) leads to reduced operational life. Of course this reduction will not be immediately obvious as an item that was intended to run for (say) 3,000 hours may now only operate effectively for 2,000 hours. By which time everyone has forgotten that the part came from a squirrel store.
It is ironic that the original spare parts inventory decision making, based on a false logic relating to increased efficiency and cost reduction, leads to reduced efficiency and increased costs.
Scratch the surface of the apparent (but false) logic and it is plain to see that these types of decisions are based on an emotional response to the pressure of downtime rather than the logic of effective spare parts inventory management.

Members at SparePartsKnowHow.com can access further resources relating to this issue such as:
Why You Would Be Nuts to Keep Squirrel Stores in the library on the Operations page.
Spare Parts Management Policies Samples/Templates in the library on the Spare Parts Management Policies Samples/Templates page
Determining Spare Parts Criticality in the library on the Create and Stock page.