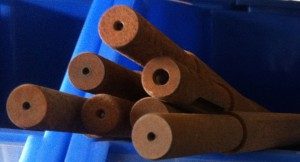 As spare parts inventory management comes under increasing scrutiny at many companies they are often frustrated and maybe even surprised that their inventory levels continue to rise.
Sometimes it appears that the reason for this is the unexpected inflow of items that are left over from maintenance shutdowns or projects. This raises the question: Should you mix project and warehouse inventory?
But is that really the right question? Perhaps a better question is: how can we control our spare parts procurement more holistically so that we don't end up with excess project and maintenance stocks that are eventually absorbed into the general spare parts inventory?
OK, that is quite a mouthful, but the intent of the question is quite different.
The first question of whether to mix or not mix the project and general inventory really is just a way to say, 'should we allow people to purchase as they please, just as long as it doesn't impact our other inventory metrics.
The second, broader question is more important because it forces us to look at the real issues relating to the expenditure of company cash, the measurement of working capital, and overall planning effectiveness.
For example, you don't want to set up a system that encourages or constrains people to under-order for their project and/or maintenance needs, possibly impacting a shutdown or future production start-up. Similarly, you don't want left-over extra inventory suddenly going into your stock and making it seem that the inventory is out of control.
The problem with just routinely absorbing project parts into general inventory is that there is no incentive for planners to take greater care in ordering for projects. They will know that anything ordered to excess will be taken up as inventory and so in many ways they are 'off the hook'. Many planners will see this as a win-win because they get to mitigate their risk while thinking that the excess will eventually put to good use. But will it? Further, if the inventory value is credited against the project budget then you actually reward poor planning by making it look good after the event.
Generally, this issue is as simple and as complex as that. Simple, because it is clear to see. Complex because the question is then 'how to hold planners accountable'?


For Full Access All of Our ContentClick Here to Review the Options


So, Should You Mix Project and Warehouse Inventory?
The problem with separating shutdown/project inventories from general inventory is that you just end up with two inventories. In fact, worse than that, the items left over from the shutdown/project work will in many cases be uncared-for and forgotten.
I have seen this with asset-intensive industries. A company had been paying for offsite storage for millions of dollars' worth of parts, but with no way for people to search what was held (in fact, no record at all), and the parties that created the situation moved onto the next big project. The stock in that outside storage was eventually scrapped.
Should you mix project and warehouse inventory? I think that it is inevitable that you will. What you need to do is put in place metrics and policies that provide transparency and accountability for the total related expenditure, not just the project budget.
One final note of caution. A few years ago, a company told me that they had this problem. However, when I investigated their issues I found that the project stock wasn't as big a part of their problem as some suggested. It did need better control but there were other aspects of their spare parts inventory management that they needed to address that had an even bigger impact.