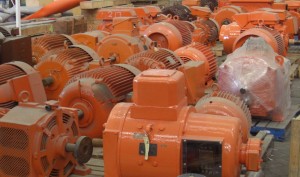 The management of rotable items and repairable spare parts is different to the management of other inventory items and proper control requires greater cooperation between maintenance and stores/inventory management.


---
For complimentary access to this article and our entire blog archive, register using the button below. We will also keep you up-to-date on new content and courses.
If you are already registered then you need to log-in.
---
Mastery level members can access an extended article that fully describes the process and decision making for managing repairable spare parts
here
.
---
You might also be interested in these articles:
Reviewing Critical Spare Parts.
Eliminating Spare Parts Stock Outs
---


Author: Phillip Slater