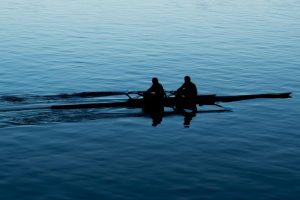 Every company seeks better results from their spare parts inventory investment. After all this inventory is the life-blood of their maintenance and reliability functions.
The problem is that the definition of what any one person thinks constitutes 'better results' can vary depending upon their functional focus.
The Spare Parts Management Tension
The maintenance and reliability team will know better than anyone the impact that a shortage of spare parts has on the business. No spare often equals no production and so there is sometimes an attitude of 'the more the merrier'.
But what about working capital? Often companies have far too much money tied up in their spare parts inventory. This can be expenditure that does not provide any real value to the company because many of the parts purchased will be obsolete before they can be used. That is not to say that they don't need the type of spare but maybe they don't need as many as they stock, or maybe there is a better way to access what they need, when they need it.
These dynamics result in significant tension in the management of spare parts inventory (if not sometimes actual conflict!). Typically, it is the maintenance and reliability people that want more stock on hand and the accountants that want to minimize the investment. Maintenance and reliability people will see the accountants as short-sighted, aiming to save a dollar today in a way that costs five dollars tomorrow. From the other side, accountants may see the maintenance and reliability team as profligate spenders with little or no accountability.
Spare Parts Management and Organizational Misalignment
One of the reasons that this divide occurs is that spare parts inventory management can sometimes 'fall between the cracks' of the organizational structure.

— The content below this line is only visible to logged-in members —