(And What You Can Do About It)
The Best Way to Reduce MRO Spare Parts Holdings?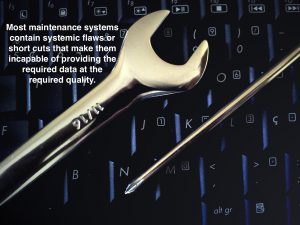 Is it true that MRO spare parts held as inventory for maintenance use are primarily captive to the sophistication and execution of the maintenance system that they support?
Is maintenance and reliability execution really the driving force behind the MRO spare parts holding levels?
Would improvements in maintenance planning, scheduling, and condition monitoring make a significant difference to inventory levels?
There is a persistent belief among many in the maintenance community that these things are all true, that is, that the best way to reduce spare parts holdings is to improve maintenance systems.
Visit any maintenance or reliability forum, attend a maintenance conference, or strike up the discussion at your local professional group meeting and you will no doubt hear someone saying, 'Our spare parts problems would be fixed if only we could improve our maintenance'.
Unfortunately, for many companies, this belief then results in little being done to improve spare parts management, while everyone waits for maintenance system changes to take effect.
This, in turn, results in those companies spending maybe millions of dollars more than they need to on spare parts because they are not addressing the real reason that they hold too much inventory.
It's Not Just About MRO Spare Parts Supply and Demand
---
The remainder of this article is available to members and subscribers only.
For complimentary access to this article and our entire blog archive, register using the button below.

We will also keep you up-to-date on new content and courses.
---