(And What You Can Do About It)
---
The Best Way to Reduce MRO Spare Parts Holdings?
---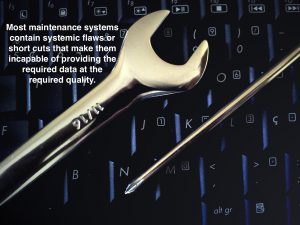 Is it true that MRO spare parts held as inventory for maintenance use are primarily captive to the sophistication and execution of the maintenance system that they support?
Is maintenance and reliability execution really the driving force behind the MRO spare parts holding levels?
Would improvements in maintenance planning, scheduling, and condition monitoring make a significant difference to inventory levels?
There is a persistent belief among many in the maintenance community that these things are all true, that is, that the best way to reduce spare parts holdings is to improve maintenance systems.


---
For access to this post, and all of our content, join using the button below.
If you are already registered then you need to log-in.
---
---
For information on our Pro Level membership please visit our Pro Level page.
---



Posted by: Phillip Slater