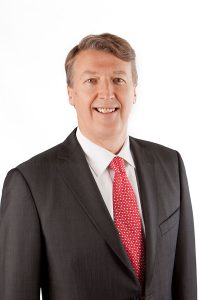 Procurement and Supply Australasia (PASA) is pleased to announce that Phillip Slater, the Founder of SparePartsKnowHow.com will chair the upcoming MRO for Procurement Conference. The MRO conference will be held at the Stamford Plaza Hotel in Brisbane, Australia on 20th & 21st September 2018.
This two-day special event will give companies the insight to gain greater control of their MRO and spare parts inventory spend, address key issues with MRO and spare parts inventory management and unlock the significant hidden costs-savings associated with MRO procurement.
This unique, specialized, and focused MRO conference examines issues such as who should own and control MRO and spare parts, why most companies underestimate its importance, and how to develop a good MRO strategy that can improve your bottom line.
The conference answers the fundamental question of 'How can procurement, spare parts management, maintenance, and service professionals work together to deliver the right spare parts to provide to customers, production and operations at the right time to reduce downtime and ultimately reduce costs?
Mr Nigel Wardropper, Managing Director, at PASA said, 'This conference is the pre-eminent MRO and spare parts management event in the Australasian region and we are thrilled to get someone of Phillip's standing to Chair our conference. Phillip is a global thought-leader in spare parts inventory management and has built his online training business, SparePartsKnowHow.com, into the leading online resource centre for spare parts management practitioners.'
Phillip Slater added, 'My attraction to this conference was that over two, content filled days attendees will hear from industry leaders about hard-won lessons learnt and case studies highlighting the 'pitfalls' and 'wins 'realised by tried and tested MRO strategies. This is truly valuable in helping companies develop and implement an effective spare parts and MRO management strategy.'
In addition, Phillip will be personally presenting a one-day workshop titled, Building a Best in Class MRO Strategy and providing a bonus Q&A session, giving attendees the opportunity to have all their MRO and spare parts management questions answered.

About PASA
Procurement and Supply Australasia (PASA) is the leading provider of information and education to procurement and supply professionals throughout Australia and New Zealand.
PASA supports the largest community of engaged procurement stakeholders in the region, through its renowned series of events, publications, awards, plus various community and network building activities.
About Phillip Slater
Phillip Slater helps people in asset-intensive industries identify and implement improvements in their spare parts inventory management so that they can optimize their spare parts inventory, control their spend, and achieve lasting results.
Phillip delivers extraordinary results through a combination of applying his +30 years of spare parts inventory management experience and expertise, the use of specialized diagnostic tools, and working with client team members: teaching them the skills they need, developing management policies, and coaching them in the execution of an agreed plan.
Phillip is the author of 9 books and the Founder of SparePartsKnowHow.com, a unique online training business focussing on spare parts inventory management.
For more information on Phillip Slater please visit http://www.PhillipSlater.com


Review Your Training Options