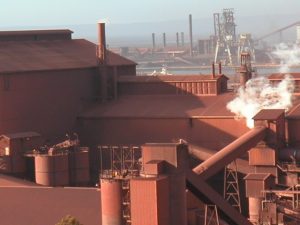 Inventory optimization is the most sought-after outcome from spare parts inventory projects. Nobody wants to spend more than they need to or have less stock than they need. That makes sense, after all inventory optimization means that you have the right balance of availability and expense.
And that's all great in theory.
The real-world difficulty with inventory optimization is that defining the optimal spare parts inventory level is problematic. There are three main reasons for this.
Most approaches to inventory optimization are based on the mathematical idea of optimization. This assumes that everything is fixed except the number of items that you hold in inventory. It is a convenient idea, but it is not true.

You have to assume that the future looks exactly like the past. This is because the past is built into your data. Every mistake, every false movement of an item, every spare part put into a squirrel store, every delayed return to store. If you really want a future that looks like the past, then you probably don't need to change anything!

The 'optimal' level will change over time. When the past mistakes are not repeated (here's hoping), when your supplier changes their product range, when you improve your own processes, then your inventory will no longer be optimized. So, the goal itself is actually a moving target. You will never be able to honestly say 'our inventory is fully optimized'.
This is the unspoken problem with spare parts inventory optimization. It is actually not achievable.


For Full Access All of Our ContentClick Here to Review the Options


Think 'Appropriate' Rather Than 'Optimal' Inventory
So, what do you do?
Well, rather than waste time and resources chasing the unachievable ideal of inventory optimization, try thinking in terms of an 'appropriate' inventory level. Or the practical inventory level.
This shifts the conversation at your company from the mathematical idea of optimization (and all of its flaws) to the practical idea that you need to stock what is required – and nothing more.
By taking this approach, you can counter all of the problems with 'optimization'.
You can examine the management, logistics, procurement, and maintenance decision-making that drive your inventory levels. You can focus on the future, not the past. You can define criticality based on equipment, maintenance, and supply chain dynamics. You manage the end-of-life processes to limit obsolescence.
Achieving the appropriate level of inventory is not limited to just reviewing and eliminating overstocks or taking a hit on obsolete items. Making an achievable target your goal enables you to adjust a range of influencing factors and make better decisions, now and into the future.
To quote the legendary baseball identity, 'Yogi' Berra: In theory, there is no difference between practice and theory. In practice, there is.
He may have been talking about baseball but he could just as easily have been talking about the unspoken problem with inventory optimization.

***********

If you want to learn more about targeting the appropriate level of inventory, then the content at SparePartsKnowHow.com will help answer all of your questions. In addition, we provide online coaching to direct you to the right content.
If you are from a major company, then you might consider a company membership that will enable you to provide access and training for up to 30 people. Most of our company membership organizations are making the achievement of our Spare Parts Management Certificate the goal of their staff involved in spare parts management decision-making.
Here is a link to the page with the membership information