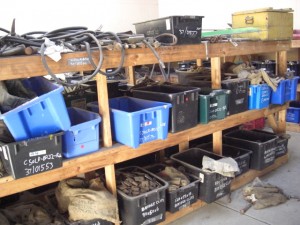 Recently I wrote about the two major storeroom activities that prevent your issues data from accurately representing actual usage. 
The first of these was the returns-to-store process and you will recall that, despite the impact on your data, if managed well this process can actually help you improve your reliability. 
As indicated last time, today I am addressing what I call squirrel stores.
---
For access to this post, and all of our content, join using the button below.
If you are already registered then you need to log-in.
---
---
For information on our Pro Level membership please visit our Pro Level page.
---



Posted by: Phillip Slater