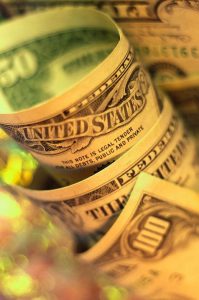 No review or study of spare parts inventory can be undertaken (or even commence) without having at least a basic understanding of the financial principles for spare parts management.
At first, this statement may appear to be redundant; after all, don't people understand that spare parts cost money? Of course they do.
The problem is that the impact and accounting of this expense is seen differently when viewed from different management silos.
For those involved in accounting and finance, the spare parts investment is both a cash cost and a balance sheet item that must be minimized. For those involved in maintenance, spare parts are often viewed through a lens of "more is better" because the cost of downtime is so expensive. In most circumstances, the funds tied up in the spare parts inventory are of little consequence to maintenance personnel because the funds aren't treated as a maintenance expense until they are used.
The problem is that in most businesses there is no single authority that sees the whole picture. The purpose, therefore, of this article is to explain five key financial principles for spare parts management.
Financial Principles for Spare Parts Management
1. Spare Parts Cost Money 

Of course they do! Every time a company purchases a spare part, it pays another company for the part. It doesn't matter which cost center or budget the cost is allocated to or whether it is allocated as capital or as an operating expense; the purchasing company has spent money buying the part.
2. Money Is Limited 

While this principle is also seemingly self-evident (after all, who has an unlimited supply of money?), it is also often, somewhat conveniently, forgotten.
When a company chooses to purchase something, anything, the money that it spends on that purchase cannot be also spent on something else. This principle is true no matter if the purchase is a $1 spare part or a $100 million processing plant. This means that companies must choose how to spend their money, just as we must choose how to spend our household budgets.


For Full Access All of Our ContentClick Here to Review the Options


3. Money Costs Money

Sometimes this principle is a little less obvious than the first two.
Everyone understands that if you borrow money, there will be interest to pay. Similarly, if a company has debt (and most do), then the cost of the debt can be easily determined. The cost of the debt is determined by the company's Weighted Average Cost of Capital (WACC), which is usually much higher than the interest rates discussed in the media. For example, the WACC for Apple is 11.1%.
4. Inventory Requires Management

Which would cost more to manage: an inventory consisting of 10,000 different types of parts (SKUs) with an average of 10 of each (a total of 100,000 items) or an inventory of 100,000 SKUs with an average of 1 each? Without even thinking about it, most people would most likely say the second scenario.
Some costs have a linear relationship with the quantity of inventory held. For example, fewer SKUs and a lower number of items will most likely require fewer purchase orders and less labor for stock takes. Some costs will involve a step changes in cost, as they must be "purchased" in discrete quantities. Every situation is unique; however, the generally accepted rule of thumb is that the cost of managing and storing inventory is about 10% of the inventory value per year.
5. Timing Is Important

There are two ways in which timing is important with respect to inventory. The first is that holding onto inventory, over time, costs the company through both the opportunity cost (as calculated through the WACC, as discussed in Principles 2 and 3) and the management cost (as discussed in Principle 4). By adding together these costs, it is easy to calculate the annual cost of holding inventory.
From these five financial principles for spare parts management you can see that if a company can organize its management of spare parts inventory so that they hold less inventory for a shorter period of time, then it can significantly reduce its inventory costs. In this case, time really is money.
For members at SparePartsKnowHow.com there are further resources explaining the financial principles for spare parts management. These include:
An extended version of this article that expands on these principles and also addresses accruals
An explanation of the 4 key financial reports that you need to understand
A whitepaper discussing the choice of having cash or carrying inventory
A calculator that helps you determine how much your company can save both directly and indirectly through a program of inventory reduction
These are located in the Resource Library in the section titled The Spare Parts Management System.