Subject Area: Excess and Obsolete Inventory Disposal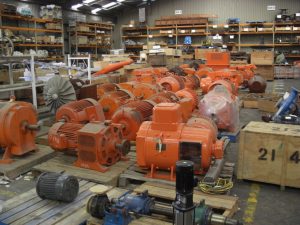 How many companies can you name that have a well-defined system for disposing of excess and obsolete spare parts inventory? Not many I bet.
The problem is that typical spare parts management systems are designed to get stuff into the storeroom, not remove the stuff no longer needed.
As a result, companies have significant volumes and values of excess and obsolete inventory that they WILL NEVER USE. Sound familiar?
In my experience, by adopting a proactive approach to excess and obsolete inventory disposal, you can ensure that these unwanted and excess items don't accumulate (at least too much) and maybe can even be converted into cash.
Imagine that!
When was the last time that your company sold some of its excess and obsolete spare parts inventory?
Never?
In 2003 I wrote a book titled, Generating Risk Free Cash. This was the first time that I described what I called the 7 Actions for Inventory Reduction.
Action #2 on that list was: Sell Excess and Obsolete Stock.
Back then selling excess inventory was a somewhat time consuming and cumbersome process.
Today, however that is no longer the case. Technology and logistics have moved on and this process is much easier.
The problem is that many companies still think like it is 2003 and they do nothing.
If you are ready to act like you live in the present and want to discuss excess and obsolete inventory disposal, I have a solution.
Please contact me to discuss how I can help you get this right.
Keep on improving!
Phillip Slater
Posted by Phillip Slater