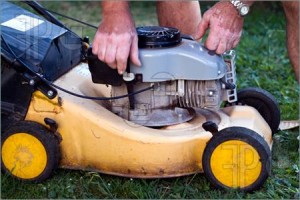 Recently I needed to make a spare parts repair or replace decision because I experienced something that might be familiar to some readers – an equipment breakdown!
Last week I was mowing the lawn at the back of my house when my 15 year old lawn mower just gave up. There I was with the job half done, a broken piece of equipment, and no immediate spare. Sound familiar?
This situation raised a couple of important questions:
1. How was I going to finish the job that day?
2. Should the mower be repaired or replaced?
The first question was answered by my neighbor who lent me his mower; thanks Bernie. The second question needs more thought.
— The content below this line is only visible to logged-in members —