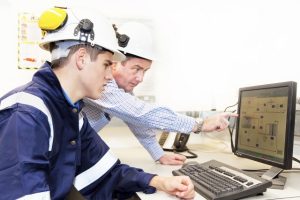 The Full Access and Support Membership is for people who are seeking more than a training program, they are seeking access to information, and perhaps even guidance.




Typically, the people who choose the Full Access and Support Membership are already working at a management or supervisory level in: spare parts management, supply chain management, procurement, maintenance, or storeroom.
Sometimes they are new to spare parts management and need to learn what to do.
Often they are experienced operators who 'know what they don't know' and want specific information.
Usually they have been tasked with achieving a specific goal.
Contact us to discuss if this option is right for you.

---
The Full Access and Support Membership gives you access to:
---
Click here to see the list of companies that have joined SparePartsKnowHow.com.

---
Membership Investment
---
Your investment for this membership is US$999.00 per person per year.
Online payment is accepted via credit card and PayPal.

For other enrollment options please visit our How to Enroll page.
Please note that this is membership is also available for groups.
Please contact us for more information.
---

Contact us for more information.