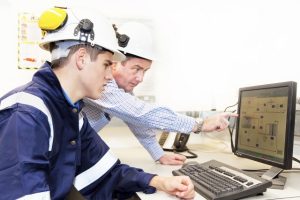 This option is specifically designed for people who are seeking additional insight and spare parts management advisory support, not just training.
The Full Access and Spare Parts Management Advisory Support package is ideal for people who want to expand their know-how through continuous access, who want to complete more than one training course, and who want to problem solve using our resources.

The Full Access and Spare Parts Management Support package gives you access to:
All training courses – that's all certificate programs, short courses and individual modules.
Our full Resource Library – use this for specific problem solving information, as and when you need it.
Policy templates – access to these templates is normally $250 but they are included as part of this membership level.
Online ROP calculator – a quick and easy way to review the validity of stock holding level decisions.
Virtual Round Table Sessions – your opportunity to discuss your specific issues with us and other members.
General Advisory Support – in addition to training programs support, this membership provides for general advisory support for the spare part management issues that you face.
Operational Gap Analysis Tool – this tool helps you identify the strengths and weaknesses of your current approach to spare parts inventory management.
Extended access – this membership provides for 12 months access.
---
Your investment for this program is US$999.
Payment is accepted via credit card and PayPal.



For other enrollment options please visit our How to Enroll page.

---

Contact us for more information.