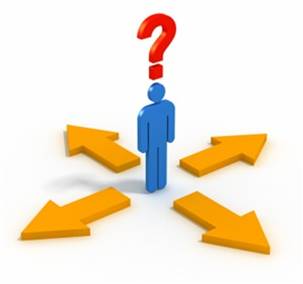 How do you decide whether or not to stock a spare part?
Is the time and effort spent on this decision not only unnecessary but perhaps actually wasted?

One of the most important, perhaps even THE most important, decision that will be made regarding any individual spare part is whether or not to stock that part.
That is, should you hold that spare part as an item in your inventory or not?


---
For access to this post, and all of our content, join using the button below.
If you are already registered then you need to log-in.
---



This decision, which occurs at the very beginning of the spare parts inventory management life cycle, sets in motion a whole range of activities relating to that specific spare part.
The following is a list of actions that stem from this one decision (and may not even be exhaustive):
A subsequent decision needs to be made on how many to stock
Someone needs to set up the details of that part within your catalogue and spare parts inventory management system
A location for the items in your storeroom/warehouse is determined
Appropriate binning/storage arrangements are made
Labelling is arranged
A purchase order is prepared
The initial quantity to stock is ordered
The items are received at your site
The items are receipted into your storeroom/warehouse
The invoice is matched for payment
Payment for the items is made
The items are then counted at least annually (and sometimes more often than that)
Depending on the nature of the item, it may need periodic maintenance
That is a lot of work stemming from one decision.
And I haven't yet even mentioned that this decision is committing the company to spending its cash on the purchase.

---
The Problem with Deciding Whether or Not to Stock a Spare Part
---
Of course, this is all worthwhile if the item should actually be held in inventory. But what if it shouldn't?
What if that initial decision didn't actually consider the range of possible options for supply of the part?
In that case, all of that effort, all of that expense, is not only unnecessary but one could argue is actually wasted.
This is the problem with deciding whether or not to stock a spare part.
Companies put too little effort into considering the range of possibilities. There is too often an underlying belief that stocking requirements are driven by the engineering needs, that is, maintenance and reliability. But this is just not true.
The design and execution of engineering, maintenance, reliability, and planning, all have a direct influence on the demand for a spare part. But no influence on the supply.
And the decision on whether or not to stock a spare part must balance both those issues.
Questions need to be asked about whether the need for the part can be planned.
Whether the part can be procured in a suitably short time frame.
In fact, it is not often realized that there are at least seven different questions that should be reviewed before making the decision to stock an item in the company inventory.

---
This is Not Trivial
---
Deciding whether or not to stock a spare part is sometimes treated as almost trivial.
Nothing could be further from the truth.
Deciding whether or not to stock a spare part has repercussions for the company that last for many years and sometimes even decades.
This is why deciding whether or not to stock a spare part is perhaps the most important decision you need to make.

For Pro Level members there is a white paper titled, The 7 Questions For Deciding What to Stock.
This paper is in the Create and Stock section of the online resource library. Pro Level members can access this paper directly using this link. The 7 Questions For Deciding What to Stock.
---
For information on our Pro Level membership please visit our Pro Level page.
---



Posted by: Phillip Slater