Subject Area: Spare Parts Training Support
Selecting the Best Spare Parts Management Training for You
Criterion #5: Support
---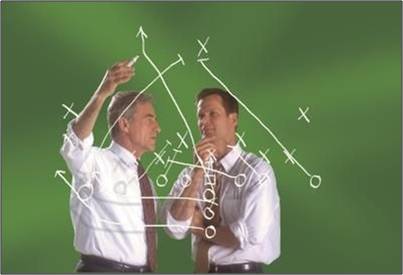 The time limitations of conferences, in-person training events, and even some online training courses not only limit your access to content, but they also limit your access to support.
The worst case is conferences and in-person training where there is rarely any opportunity to ask clarifying questions.
As soon as the session ends so does any meaningful contact with the trainer/speaker.
Sure, you can email them but there really is no commitment to helping you solve your problems.
A key feature of SparePartsKnowHow is our Online Training Support.
Everyone who joins gets access to ask any questions they have relating to our content and the application of that content.
Tell us what problem you are trying to solve, and we will direct you to the right content.
Click here to read about cost.
Click here to return to the start.
---
Phillip and his website www.SparePartsKnowHow.com has been a great resource for me and my team.
We have enjoyed his insight and years of experience to help [us] become an efficient spare parts operation that supports maintenance and engineers.
Another great thing about Phillip is his availability.
Russ Thompson, Corporate MRO Inventory/Purchasing Manager
Idahoan Foods
---
---
100% online
Study at a pace and place that suits you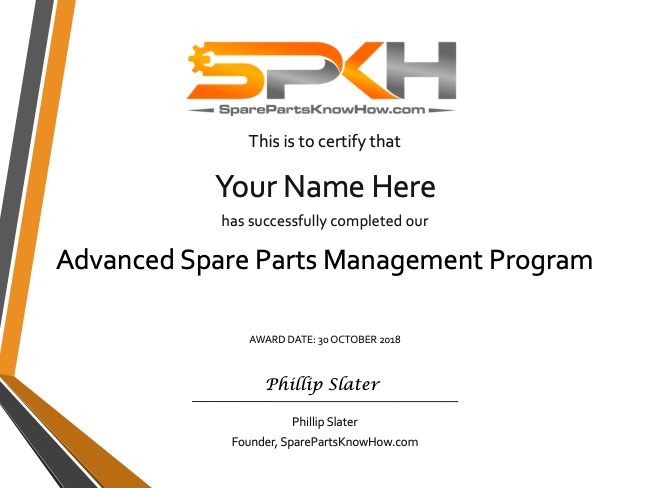 The Advanced Spare Parts Management Course covers all the issues faced during the spare parts inventory management lifecycle.
Completing this course equips you with the know-how and skills to effectively manage all aspects of spare parts inventory.
The course specifically focusses on MRO and spare parts that are held in support of equipment operations and maintenance.


---
---


Posted by Phillip Slater