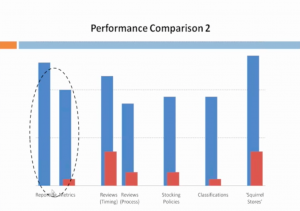 Spare Parts Management Best Practice
We have all been there: you are deciding whether or not to stock a spare part and the first thought that pops into your head is, 'just in case'. After all, you don't want to be the person that lets the team down by not stocking something that you should.
Or maybe you don't want the inconvenience of having to wait for an item to be ordered and delivered – much better to have it in stock so that you just get on with the work.
Right? Well, maybe not.
The problem is that these are both examples of ad-hoc and even emotional decision making. This type of decision making leads you to stock items that you don't need and maybe even to not stock items that you do need. The reasons for decisions cannot be tracked, you can't learn from both your good and bad experiences and the results will be inconsistent. And that's not what you want if your goal is spare parts management best practice.

— The content below this line is only visible to logged-in members —