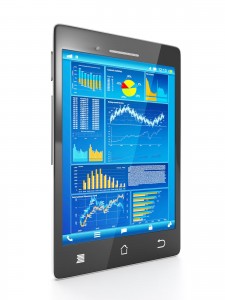 I am sure that you have heard the saying, 'what gets measured, gets managed'. Essentially this tells us that people will focus on the things that are reported.
This measurement should provide the feedback loop required to know if you are on track to reach your targets and whether any adjustments are helping or hindering. But that is not always the case.
There are two other related expressions that I like, 'not everything that can be measured matters' and, 'not everything that matters can be measured'.
Despite these expressions originating from leading thinkers (Drucker & Einstein), favouring one over the others can result in measuring the right thing with the wrong metric.
Unfortunately, this is the case with many of the spare parts inventory metrics that companies use and this the number one problem with spare parts inventory metrics.


Click here to watch our orientation video


The #1 Problem with Spare Parts Inventory Metrics
Put simply: Sometimes companies set spare parts inventory metrics based on issues that are only loosely related to spare parts inventory levels. In fact, sometimes they are not at all related!
Let me explain with a specific example.
Recently I heard of a company in the oil and gas industry that is using a spare parts inventory metric based on production output. The logic appears to be that if there is greater production then the equipment works harder, or longer, and so you may need more spare parts.
In my opinion, setting up a metric in this way is completely pointless because it ignores the other factors that really determine spare parts inventory levels. These are: maintenance strategy, planning & execution, and the supply chain.
This is a classic case of 'not everything that can be measured matters'. Yes, production output matters but it is not a sufficiently granular driver of spare parts inventory levels to be of real value. Sure, if an individual site doubles output they may use more spares. Or if they halve output they may use fewer spares.
But use and stocking are completely different.
It is entirely possible that they could use more spares from the same stocking levels. Alternatively, if they reduced output they may not be able to reduce their stocking level. It all depends on the planning horizon, lead time, and re-order quantity. Things that have no relationship to production output.
Therefore, it is just plain wrong to assume that the relationship between spare parts inventory level and production output is linear.
To make things worse, they were using this metric to compare performance across many locations and trying to apply one standard across those locations. So, if a plant in South America has half the production capacity of a plant in Europe they will be expected to hold half the value of spares. If you understand spare parts inventory management then you will know that this makes no sense.
Another common approach to measuring spare parts inventory performance is to use a metric related to replacement asset value. Again, this makes no sense. What does the value of the replacement asset have to do with managing your current asset – nothing. So, using the value of the former as a metric for the spare parts inventory performance of the latter makes no sense.
Determining the most appropriate spare parts inventory metric is vitally important as all metrics have the potential for both gaming and unintended consequences. This can include reducing inventory levels in a potentially harmful way in order to make the metric look good and gain the personal kudos that may result.
This is why we recommend not one single metric but a suite of metrics that reflect the issues that are within management control and provide the transparency and insight required to truly understand and compare spare parts inventory management performance.
Full members at SparePartsKnowHow.com can access videos and whitepapers explaining spare parts inventory metrics and what works in the Online Resource Library