The spare parts inventory management life cycle is complex.
It is also long.
Does success require the input of an 'invisible hand'?
The Invisible Hand of Spare Parts Inventory Management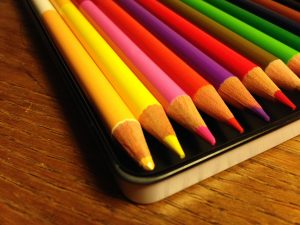 In December 1958, a writer named Leonard Read published an essay titled, 'I, Pencil: My Family Tree as Told to Leonard E Read'. This essay was written from the point of view of the pencil and details the complexity and range of functions and processes required to create this seemingly simple object.
These functions and processes start with the growing and harvesting of the wood and the development of the 'lead' (which is actually a complex process involving graphite, clay, water, and other elements). They include the logistics and planning to bring everything together and then deliver the pencil to the user.
The essay talks about the absence of any single mastermind, 'forcibly dictating those countless actions'. Yet the pencil comes into being and pencils have been used for hundreds of years!
The concept of the 'invisible hand' (or lack thereof) could be applied to almost any modern item but let's think about spare parts inventory management.
Even the simplest of spare parts, say an 'O' ring, has come to the possession of its end user through an extraordinary and complex chain of people and processes. The nitrile rubber that is used for some types of 'O' rings is a synthetic compound manufactured from a base of propylene (derived from petroleum or natural gas) as a copolymer. The process includes a range of additives and catalysts. The appropriate form of nitrile is later manufactured into 'O' rings through a process of extrusion, injection moulding, pressure moulding, or transfer moulding. The 'O' ring is then packaged, handled, shipped, stored, distributed, ordered, shipped again, processed into a storeroom, stored again, requested, issued, transported, and finally used.
No One Person Has All The Know-How
---
The remainder of this article is available to members and subscribers only.
For complimentary access to this article and our entire blog archive, register using the button below.

We will also keep you up-to-date on new content and courses.
---