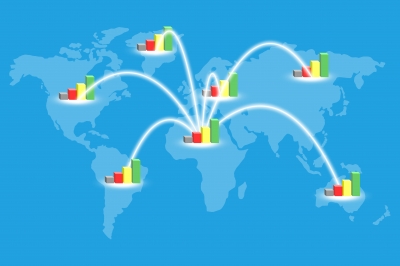 Connecting you to suppliers you can trust.
Over a long period of time, our work has established the credibility of both Phillip Slater and SparePartsKnowHow.com as trusted sources of information relating to spare parts management, training, and decision-making.
To help our clients, subscribers, and professional network make better, more informed, choices, we have also identified suppliers that we know and trust to deliver on their promises.
Collectively we call this group the Spare Parts Alliance.
What does the Spare Parts Alliance mean for you?

Lower Risk: These companies have been vetted by us for their practicality and integrity.
This means that they represent a lower risk option for you.
Plus, you can contact us to discuss any questions or concerns.
It is our reputation at stake so we want to be sure that everything works as it should.
This is why members of the Spare Parts Alliance transcend the idea of just being vendors.

---
MRO Parts Procurement and Supply
---

V-LINE GROUP is a world leader in the provision of procurement services and solutions that transform the way businesses manage their supply chains. V-LINE helps companies manage the complex activities of MRO and spare parts procurement and management. Read more…
Contact us for an introduction.

---
Inventory Optimization Software
---

Right Sized Inventory uses patented inventory-optimization predictive analytics technology to analyze your supply chain and establish best target inventory levels. Read more…
Contact us for an introduction.

---
Asset Recovery
---

NRI Industrial specializes in the management, marketing and sales of surplus industrial assets. They provide solutions to recover value from overstock, surplus and obsolete inventory through acquisition, consignment or liquidation services. Read more…
Contact us for an introduction.

---
MRO Data Governance and Cleansing
---
New alliance member coming soon!

---
Reliability and Maintenance Education
---

The Reliability & Maintenance Center at the University of Tennessee, Knoxville, provides comprehensive programs of education in reliability and maintenance practice. Read more >>>


Contact us for an introduction.

---
Spare Parts Management Consulting
---

Phillip Slater is a Spare Parts Management and MRO Specialist, with more than 30 years' experience and a career-long focus on improving business performance. Phillip is a consultant, author, trainer, and conference speaker. Read more…

---
Spare Parts Management Resources, Training, and Support
---

SparePartsKnowHow.com: The most comprehensive online resource dedicated to spare parts inventory management. Visit the Welcome page to read more >>>

for an introduction to an alliance member or to enquire about joining the Spare Parts Alliance.