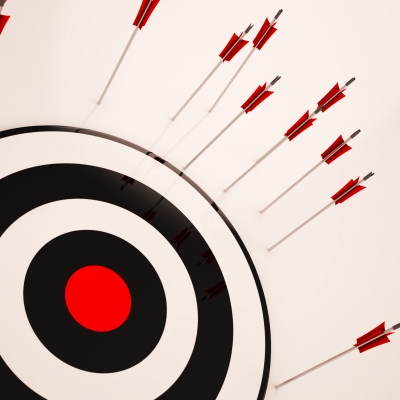 Recently I presented a webinar that addressed the pros and cons of outsourcing the procurement of MRO.
What we didn't address was the issue of selecting the right provider.
This issue doesn't just impact procurement outsourcing but ANY provider of services.
Here are links to two articles that address how to select the right vendor for the services you need.

---
How to Select the Right Consultant
---

An article that I wrote lists these issues to consider when selecting a consultant:
Does the Consultant Have the Skills Promised?
All consultants are not equal, there are good ones and bad ones. Of course, some have more experience than others but what you really need to check is: does the consultant have the experience that they claim? Unfortunately, some consultants have been known to 'stretch' their skill base to be whatever the client asks for.
Is the Consultant Motivated to Deliver Value?
In this case, motivated doesn't necessarily mean that they link their payment to performance. In our experience many companies ask for this but then don't go ahead when they realize that performance pay will cost them more.
Will the Consultant be 'a Part of' Your Team or 'Apart From' Your Team?
There are some consultants that think that consulting is all about knowing the theory.
But that misses the point that consulting is really about knowing how to apply the relevant theory in a real-life and practical situation. And that means working with your team to drive results.
CLICK TO READ THE FULL ARTICLE

---
What To Look For When Hiring An Industrial Asset Recovery Firm
---

The team at NRI Industrial recently wrote an article that addresses what to look for when hiring an industrial asset recovery firm.
This article lists these issues to consider:
A Proven History of Success
When selecting an industrial asset recovery company, you want to select a company that has had success and is able to prove it. Look for clear and simple social signs that this company is as good at industrial asset recovery as they may lead you to believe.
Easy to Communicate With
Anyone will tell you communication is one of the most important things in business, as such you want to build a relationship with an asset recovery company where communication is easy to understand and is frequent.
Provides a Clear and Simple Strategy
The particulars of organizing an industrial asset recovery can be daunting. However, the overarching strategy is something that all interested parties can and should participate in.
Flexible to Work With
Can your asset recovery company roll with the inevitable curve balls of the sales process? Industrial equipment, especially large pieces that are sold at scale, face a process that is sometimes convoluted.
Develops a Long-Lasting Partnership
The industry of industrial equipment is a huge opportunity for sellers who prefer loyalty and longevity to individual sale. Successful companies are always in the process of replacing or upgrading infrastructure.
In conclusion, they say:
The partner that you choose can make the difference between your company having a new, ongoing revenue stream/cost savings vehicle and an overblown recycling program (that ends up costing you more money than simply recycling). You may not be aware of all the opportunities that you have with the equipment that you are just sitting on. Although the equipment may not have any value to you in its primary form, it may have a great deal of value in another form.
CLICK HERE TO READ THE FULL ARTICLE

NRI Industrial is a member of the Spare Parts Alliance.

---

Being able to select the right vendor is perhaps the most important indicator of success in an outsource or supply program.
Perhaps these articles have given you some insight that will help you do just that.
Keep on improving!
Phillip Slater


---
You might also be interested in this complimentary guide book: The Complete Guide to Asset Recovery
---