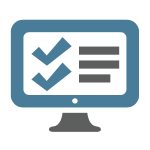 Thank you for registering for our master class, an on-demand spare parts management webinar.
---
How to Develop a Spare Parts Management System That Truly Serves Your Needs
---
Please use the password sent via email to unlock access to the video.
Don't yet have the password?
Click here to register for access.
---
SparePartsKnowHow.com was founded by Phillip Slater, a spare parts management specialist, with +35 years' experience and a career-long focus on improving business performance. Phillip is a consultant, author, trainer, and conference speaker. Read more about Phillip…