In a previous post we demonstrated that the classic 'saw tooth' diagram associated with inventory management and control is sometimes not at all representative of reality for engineering materials and spare parts.
In this post, I am going to expand on this to show just how much it can cost your company if you fall into the trap of classic inventory management theory.
You will recall the diagram from last time that showed an actual component profile, shown here as Figure 1.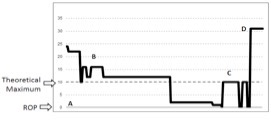 Figure 1: Actual Component Demand/Supply Chart



Falling into the trap of classic inventory management theory can happen when we use software to calculate the holding requirements without checking on the logic or results.
It is easy to see how this happens when you consider that people are often under pressure to review their inventory holdings and they have, say, 10,000 line items to review. Or if you have a 'built in' calculator that gets used in a matter-of-fact way.
However, blindly applying software could cost your company millions in unnecessary inventory purchases.
Let's use the above component as an example. Here are some key data points for this component:

---
The remainder of this article is available to members and subscribers only.
For complimentary access to this article and our entire blog archive, register using the button below.

We will also keep you up-to-date on new content and courses.
---


Author: Phillip Slater