Subject Area: Consignment Inventory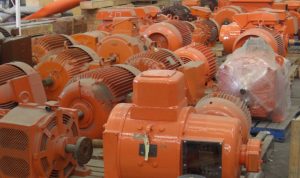 Many years ago I developed an approach to inventory optimization that I called The Inventory Cash Release Process (ICR).
At the heart of that technique is the 7 Actions for Inventory Reduction.
These '7 Actions' were developed by challenging the constraints that are inherent in most thinking related to inventory optimization. The key was to focus on cash generation rather than on the SKU's themselves.
Very deliberately, the first action in that technique addresses consignment inventory.
Here is a quote of what I wrote about consignment in my book, Smart Inventory Solutions (2nd Ed.) (2010)
The best way to reduce the investment in inventory is to eliminate the investment altogether. Reducing inventory in this way can be achieved without risk…
Some years later, in my book Spare Parts Inventory Management (2017), I wrote about Cash Generating Disposal Options. One of the options canvassed is to sell through a third party investment recovery service.
Here is a quote of what I wrote:
In this case a third party manages the sale on your behalf. The service provider will usually take a percentage of the sale value and so maximizing the value is also in the service provider's interest.
So it is perhaps not a surprise that, a few years later, I invited a company that specializes in asset disposal to join our Spare Parts Alliance.
That company, NRI Industrial, has just written an extensive article that addresses leveraging consignment inventory for industrial asset recovery.
Here is an extract from that article.

---
Leveraging Consignment for Industrial Asset Recovery
---

Large industrial equipment that is no longer generating value for your organization isn't technically an asset at that point – it's a liability.
Trying to sell that equipment puts you in an excellent position to free up funds that you can use to buy new supplies, invest in new tools or equipment that will generate value, invest in forward-thinking initiatives that are better aligned with your long-term strategy, and more.
It's also essential in terms of freeing up the physical space those assets used to take up, allowing you to allocate it for more pressing purposes.
But when it comes to the actual asset recovery process, you certainly have no shortage of options available to you. One of the most popular in recent years has also quickly become one of the most efficient: consignment.
Table of Contents:
What is Consignment
The Benefits of Consignment
The Risks of Consignment
Asset Recovery Results with Consignment
Industrial Asset Recovery Made Easy

---
If you have any interest in freeing the cash that is locked up in excess inventory or idle assets then you can read the full article here.
---
---
You might also be interested in this complimentary guide book: The Complete Guide to Asset Recovery
---