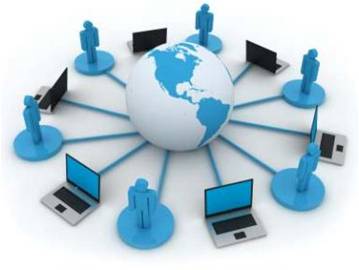 The application of block chain technology has been a hot topic of discussion for some time now.
Most of that discussion has focused on what we might call 'low trust' environments and so block chain is mostly associated with bit coin.
However, block chain and the 'Internet of Things' (IoT) also go hand in hand.
Block chain technology is being used to track the transportation of items across the world. This includes everything from coal to meat to wine. The technology doesn't just track location and hand off it can also record environmental conditions such as heat and humidity.
What about block chain and spare parts management?

Block Chain and Spare Parts Management Supply Chain

Let's think about parts where providence or environmental conditions or useful life are important. All of these could be tracked, using IoT and block chain technologies, so that there would be no doubt about the parts and their physical condition.
In industries such as offshore oil and gas there is often quite a number of hand-offs along the supply chain – even after the parts become company property. They might be received from the supplier at one location, transported to a regional distribution center, put onto a barge and shipped to an offshore rig. Using block chain should ensure that nothing gets lost. This means that even the longest and most uncertain of supply chains could become more predictable.

Block Chain and Spare Parts Management of Inventory

For companies using parts to maintain their own equipment, imagine if every spare parts transaction related to maintenance was tracked using block chain. From issuing from the storeroom through to installation on the machine. The data collected would be far more accurate than the records of usage produced today. The technology would also help combat counterfeit parts.
Block chain might also change the nature of audits. Instead of comparing delivery dockets it might involve checking the electronic register. Maybe this could be done remotely.
Of course, the technology won't eliminate errors, but it may reduce the error rate. New protocols will be needed to correct errors.

The Real Problem with Block Chain Technologies

The real problem right now is that this technology is still largely in its infancy. Yes, there are examples of trials that gain lots of attention, but it is not yet beyond what some would call the pioneering stage.
The technology works for trials but is not yet at a stage of being scalable at an enterprise level. Some even doubt if it will ever get there, given issues such as not yet being economic for low value items. It works for bulk shipments, such as coal, or even high-priced wine but for low cost individual parts? That would require a complete game change in the application of the technology. (One way around this may be to consider that in the spare parts world, low cost items can be highly critical to operational outcomes, so maybe the equation should not just relate to the cost of the part.)
In addition, there will be a need for industry-wide consensus on the applicable protocols, as there is for bar coding. And similar to bar codes the application of block chain might need a 'big gorilla' to drive the standards. The reality is that adopting block chain technologies is a huge step that cannot be achieved by individual companies. In fact, pursuing the application of block chain technology is unlikely to be economically viable at an individual company level.

Without Block Chain You Need to Focus on the Basics

Block chain is certainly an exciting development and, theoretically, its application in the logistics of spare parts management could be a game-changer. However, despite the general excitement, there are many issues to resolve and it may be years or even decades before we can confidently link block chain and spare parts management. That is, before the use of block chain technology becomes universal.
In the mean-time companies are going to have to keep doing things the old-fashioned way and focus on the basics. That means developing your policies, training your teams, tracking your transactions using proven technologies, and ensuring proper execution of process.