What is the focus of your spare parts management – capital management or inventory management?
Are you stuck in the vicious cycle of capital management with your spare parts inventory?
This video discusses the results of a recent poll and the implications of the choices that people are making.


---
---
100% online
Study at a pace and place that suits you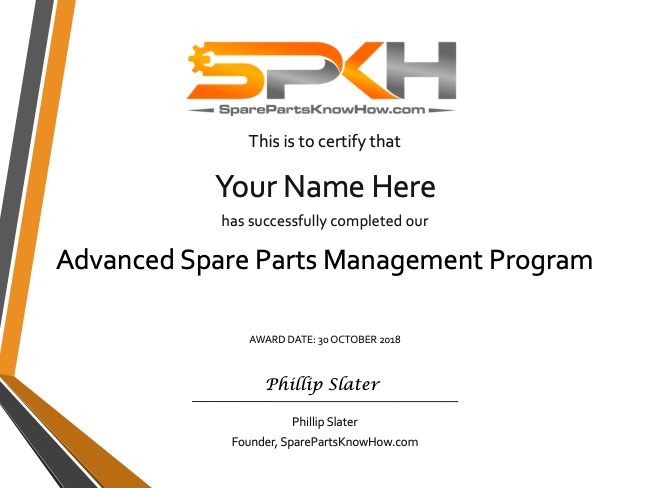 The Advanced Spare Parts Management Course covers all the issues faced during the spare parts inventory management lifecycle.
Completing this course equips you with the know-how and skills to effectively manage all aspects of spare parts inventory.
The course specifically focusses on MRO and spare parts that are held in support of equipment operations and maintenance.


---
---


Posted by Phillip Slater