SparePartsKnowHow.com is an online resource specifically developed for those seeking to achieve superior spare parts inventory management results.
Our goal is to help you achieve best practice inventory management by providing you with access to a comprehensive, credible, reliable, and practical catalog of information, tools, and training.
Watch This Video to Learn More
(Running time: 2 minutes 30 seconds)
Subscribe below for access to a three-part video series on achieving best practice spare parts inventory management (Don't worry, I know that you are busy so they are short videos.)
By subscribing you also receive a free Basic Subscription, including our regular newsletter featuring tips, articles, and updates on SparePartsKnowHow.com.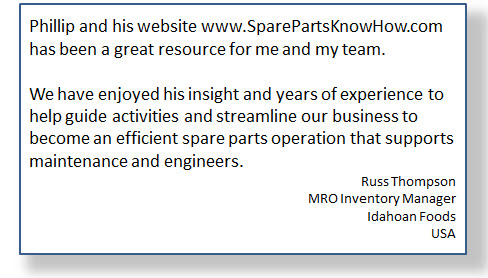 Why Subscribe?
As a someone who uses spare parts or is involved in spare parts management you will know that there are three problems that stop companies from achieving best practice spare parts inventory management:
Applying standard inventory management theory. This doesn't solve your problems because spare parts management requires a more technically oriented approach than the management of the raw materials, finished goods, or retail inventories that are the usual topic of standard theory.
Relying on software. There is plenty of good software out there but your results are driven by the day-to-day decisions made by your team and these decisions require context and understanding that you just cannot get from software.
Difficulty in finding reliable and credible information, dedicated to spare parts management. Companies rely on standard theory and software because they can't find an alternative —> well now you have!

Who and What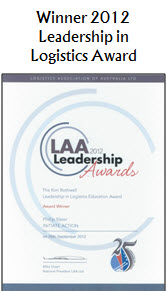 Phillip Slater, an award winning specialist in materials and spare parts management, founded SparePartsKnowHow.com to help users and managers of spare parts achieve best practice by making it quick and easy access to the information they need.   (Click here to see case studies from Phillip's work.) Phillip's book Smart Inventory Solutions is the #1 ranked spare parts management book on Amazon.com.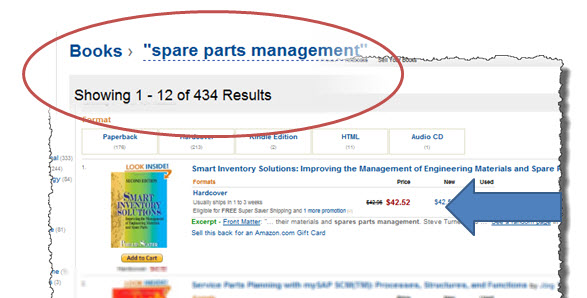 We have developed the tools and resources required to help you navigate the journey to best practice. Our 5 step best practice process is supported by extensive resources,  divided into logical sections that address your problems:
Inventory optimization
Inventory management
Policy development
KPIs, metrics and reporting
Storeroom management
Continuous improvement
Project management
Online training.  (This section is our one-stop place for accessing all of our online training courses.)
Each section includes articles, white papers, training videos, audio files, slide shows, and e-books. There are literally hundreds of items available across all sections and it is all devoted to the the specialty of spare parts inventory management. The online training section includes our flag-ship certificate course involving 7 modules, each with its own supporting workbook, audio and videos. In addition, there are structured self-paced courses and short online video tutorials. This may be the most comprehensive spare parts inventory management training resource available today.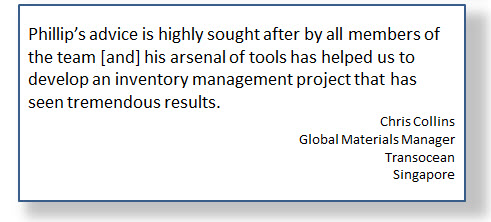 Here Are Some Key Facts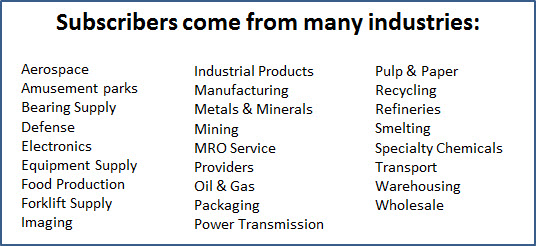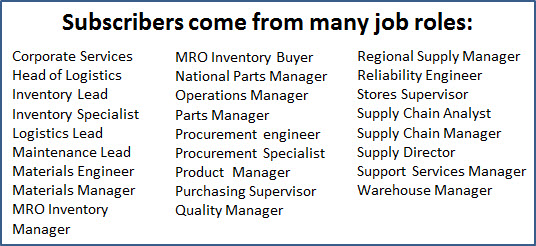 Subscription Levels
There are two levels of subscription to SparePartsKnowHow.com:
Basic: Receive regular tips, articles, and updates via our newsletter.
Premium: Get full site access, including our best practice self-assessment tool and all articles, videos, resources, and training courses. (If you have team, ask us about our company subscriptions.)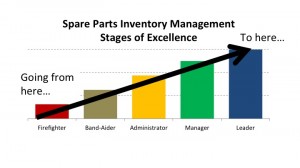 A Premium Subscription makes it quick and easy for you to get the information you need to achieve your goals because you no longer need to spend hours searching the internet for relevant content. It is all here. And  it is only with a Premium Subscription that you get access to all of the content at the site.
Ask yourself where you want your spare parts management to be in two years from now and then consider what help you need to get there.
Subscribing to SparePartsKnowHow.com is about becoming something. Its about being better equipped at dealing with inventory management problems and delivering superior inventory management results.
We invite you to get started right now by subscribing above to access our three-part video series on achieving spare parts inventory management best practice.  There is no obligation to buy anything and by registering you will also receive a Basic subscription, entitling you to regular tips, articles and updates.
Or contact us for more information.
 For information on consulting services from Phillip Slater, the Founder of SparePartsKnowHow.com, visit www.PhillipSlater.com


SparePartsKnowHow.com is an initiative of Initiate Action Pty. Ltd.
Usage terms and conditions.
For more information please contact us via the Initiate Action website.