Practical Spare Parts Management Resources and Training
Reduce Working Capital and Increase Parts Availability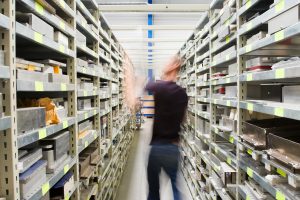 SparePartsKnowHow.com provides you with the resources, professional development, training and support needed to develop best practice spare parts inventory management skills and know-how.
Spare parts inventory management is a specialist discipline that requires knowledge across a broad range of areas, from maintenance and inventory management to procurement and logistics. They don't teach this discipline at schools and colleges so most people need to skill up to deal with it. With more than 30 years industry experience, SparePartsKnowHow.com provides you the specialist knowledge needed to create, implement, and sustain an effective spare parts management system that reduces your working capital and increases part availability.
Join the Ranks of the World's Best
in Spare Parts Inventory Management
Follow this link to see a list of just some of the SparePartsKnowHow.com member companies.

Watch the video below for a short introduction.
MEMBERSHIP OPTIONS
Individual
$499 per user
24/7 access to our award winning online training and resources
Continuing Professional Development (CPD) Recognition
Online support and assistance
Corporate
$599 per user
All the benefits of individual membership
PLUS
Membership flexibility
CPD Reporting
Corporate Branding
Why Use SparePartsKnowHow.com to Improve Your Spare Parts Inventory Management?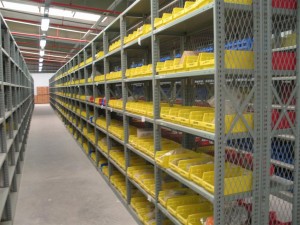 SparePartsKnowHow.com is the fastest growing spare parts inventory management portal in the world. This is the place where all the best meet to learn and develop their spare parts inventory management skills. SparePartsKnowHow.com gives you the tailored online training and support you need to ensure your company always has the right parts available, when you need them. SparePartsKnowHow.com will equip you with all the skills you need to create a spare parts management system on which you can rely.
With a SparePartsKnowHow.com membership you can access resources designed to give you, and your company, the edge that you need to improve your bottom-line, reduce capital expenditure, and increase part availability. Use our expertise and experience to design and implement a spare parts management system that will deliver on your goals.
Follow this link to see a list of just some of our member companies.
A membership at SparePartsKnowHow.com will give you:
Access to an award-winning online resource comprising of hundreds of how-to articles, videos, policy templates, storage guidelines and more.
Access to tools that you can use on a daily basis, such as our Reorder Point Calculator, to help with your spare parts management decision-making.
Access to our Capability Framework for assessing your current practices against best practice and measuring your improvement progress.
Access to our Continuing Professional Development (CPD) program that recognizes and acknowledges your skills and know-how. Collect all 7 CPD Badges and you will receive our SparePartsKnowHow.com CPD Certificate.
Access to online assistance to help address your spare parts management issues through our 'Ask Phill' forum.
Access 24/7 so that you can utilize all this without travel costs, or time away from the workplace. Online training keeps cost down, and efficiencies up.
Plus Corporate Members get additional recognition, membership flexibility and team member CPD progress reporting
Our resources, training and support is proven to help optimize spare parts inventory management, improve spare parts availability, and reduce capital expenditure.