Better Spare Parts Management Starts Here
Award Winning Online Training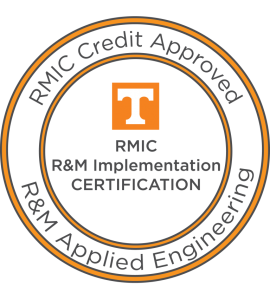 SparePartsKnowHow.com is an approved training partner with the Reliability and Maintainability Center at the University of Tennessee, Knoxville.
Avoiding Spare Parts Inventory Management Problems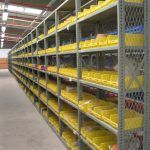 Spare parts inventory management doesn't follow the usual rules of supply chain and inventory management theory, yet this what most people try to apply to this discipline.
Not understanding the nuances of spare parts inventory management results in the under-achievement of optimization goals, over spending on spare parts inventories, excess and unnecessary downtime, labor and 'wrench time' inefficiencies, and inventory improvement projects that stagnate or fail (find out why).
The training at SparePartsKnowHow.com helps you avoid these problems.


Phillip Slater created this website to provide you with the training, information, and support you need to optimize your spare parts inventory, increase spare parts availability, reduce stock outs, and achieve high levels of accuracy.
The online resource center at SparePartsKnowHow.com provides you with access to:
Spare parts specific training courses covering inventory management, inventory optimization, integration with maintenance and reliability, and spare parts policy development. SparePartsKnowHow.com is an approved training partner with the Reliability and Maintainability Center at the University of Tennessee, Knoxville
Our extensive online resources library, including all articles,videos, white papers, podcasts, ebooks, guidelines, and presentations
Online support for answering all of your spare parts related questions via direct email access to Phillip Slater
Our Capability Framework to help you identify the strengths and weaknesses of your current approach to spare parts inventory management and develop your improvement plan
Our Continuing Professional Development program that recognizes your progress and know-how
Our ReOrder Point Calculator to help with your day-to-day decision making