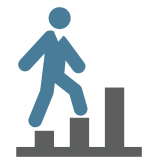 Our self-paced spare parts management training provides you with the ultimate in training flexibility.



Key benefits of our self-paced online training include:
On-demand: you can start at any time that suits you.
Self-Paced: study at a pace that suits you.
Premium content: our self-paced courses contain the same premium content as our instructor-led courses.
Online support: we provide online coaching and tutorial support via email.
Cost savings: no travel and accommodation expenses
Convenience: no extended time from work
All self-paced spare parts management training courses are fully self-contained, there are no prerequisites.
You may also be interested in our instructor-led courses.
—- Self-Paced Courses —-
---
Basics of Spare Parts Management (SP01)
---
This course covers the basic requirements for people learning about spare parts inventory management. The course includes two modules, Introduction to Inventory Management and Stock Level Decision Making.
Investment: $149.00
Read more >>>
---
Slow and Obsolete Spare Parts Management (SP02)
---
This short course on slow and obsolete spare parts (SLOBS) management will show you how to manage, dispose of, and prevent the creation of obsolete spare parts.This course takes you through the issues relating to managing obsolete spare parts and then supports this by showing you how to determine the right level of inventory to hold (an important issue for preventing obsolescence).
Investment: $199.00
Read more >>>
---
Storeroom Management (SP03)
---
This course is for people whose main focus is storeroom management. The first two modules provide you with a general understanding of spare parts inventory management and teaches you how to determine the most appropriate stock holding level. The next two modules then focus on both the physical and procedural aspects of storeroom management.
Investment: $249.00
Read more >>>
---
Spare Parts Policy Development (SP04)
---
This course teaches you how-to develop spare parts inventory management policies that will ensure correct management and control your inventory decision making. Using this know-how you can apply the policy templates at SparePartsKnowHow.com to develop your own specific spare parts inventory management policies.
Investment: $249.00
Read more >>>
---
Advanced Spare Parts Management Program (SP05)
---
This advanced program equips you with the know-how to be a better manager or supervisor of spare parts inventory. This program covers all of the issues faced during the spare parts inventory life-cycle and will ensure that you develop the skills, know-how, policies, and systems to minimize your spare parts investment while maximizing your spare parts availability.
Investment: $499.00
Read more >>>
---
Full Access and Spare Parts Management Advisory Support Package
---
This option is specifically designed for people who are seeking additional insight and spare parts management advisory support, not just training. This is the choice for people who want to expand their know-how through continuous access to our content, who want to complete more than one training course, and who want to problem solve using our resources.
Investment: $999.00
Read more >>>
Visit the Individual Training Modules page to read more >>>
---
Comparison of Full Access and Self-Paced Options
---