These capability and skills gap analysis tools will help you to understand if your team really does have the required skills and if your spare parts inventory management systems are what you need to achieve your goals.

---
Spare Parts Inventory Management Capability and Best Practice Framework
---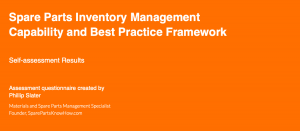 Our Spare Parts Inventory Management Capability and Best Practice Framework is an operational self-assessment tool for evaluating your company's current capabilities with spare parts inventory management and identifying the gaps with best practice. Based on this you can then prioritize your improvement actions.
Learn more about this tool >>>
Please note that the this analysis tool is exclusively available to those with our Full Access and Support Package.

---
Skills Assessment Platform – Gap Analysis Tools
---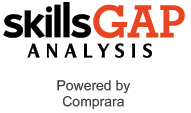 Assess your skills, behaviors and knowledge, to build a picture of what you know against what you do and how you act.
Supply Chain Knowledge Assessments
For those who work in Supply Chain, our Assessment Pack focuses on core Supply Chain management capabilities. The two skills gap analysis tools evaluate supply chain skills, knowledge and commercial acumen.
Supply Chain Knowledge Evaluation
Supply Chain Self-Assessment
Learn more about these tools >>>

Procurement Assessments
For Procurement Specialists, Strategic Sourcing and Category Managers, our skills gap analysis tools perfectly assess the personal, business and procurement attributes that propel procurement teams.
Procurement Knowledge Evaluation
Procurement Skills Self-Assessment
Behavioral Assessment