These gap analysis tools will show you if your team really does have the required skills and if your spare parts inventory management systems are what you need.

---
Supply Chain Knowledge Evaluation
---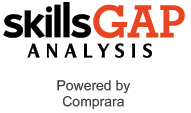 Poor supply chain performance can contribute to poor organisational results. This evaluation centers on the knowledge required to perform across the Supply Chain.
What is it?
These gap analysis tools provide an evaluation of your Supply Chain knowledge. You will be guided through the ten dimensions of Supply Chain and you will be asked a set of multiple choice questions for each. This is a timed assessment and at the allocated time the assessment will close.
More information >>> (Link not yet active)
---
Procurement Skills Self Assessment
---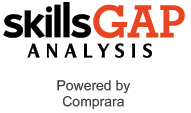 Does your procurement function have the skills it requires to deliver your strategy against a shifting landscape?
What is it?
These gap analysis tools provide a self-assessment of your Procurement skills. You will be guided through eight dimensions of Procurement as you assess yourself on a range of question items. It explores the Procurement Attributes, Business Attributes and Personal Attributes that drive excellence in procurement. As such, skills are uniquely aligned to each distinct phase and capabilities of procurement.
More information >>> (Link not yet active)
---
Spare Parts Operational Gap Analysis Tools
---

Focussing your spare parts management improvement efforts on the wrong issues not only wastes resources and limits progress but is also drives frustration. Does your spare parts management team focus on the issues that will make a real difference to you?
What is it?
Our Spare Parts Inventory Management Gap Analysis Tools provide an operational self-assessment for evaluating your company's current capabilities with spare parts inventory management and identifying the gaps with best practice. Based on this you can then prioritize your improvement actions.
More information >>>
Please note that this tool is exclusively available to Full Access and Support Members.