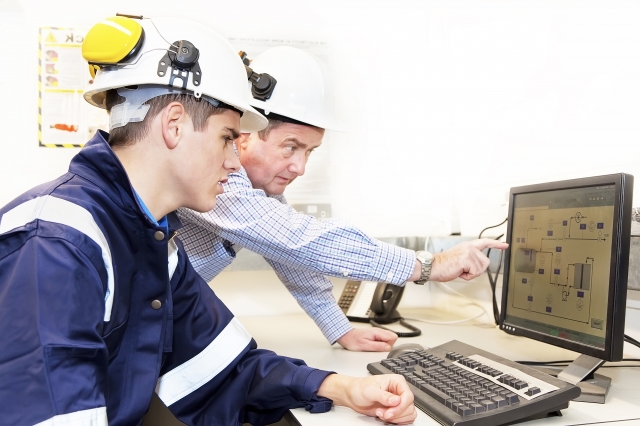 Our Vendor Directory is your 'go-to' page for connecting with suppliers of spare parts management related training, products, procurement, and services.
To help you get to the right person straight away, the Vendor Directory operates as an introduction service.
Just use the 'Request an introduction' link, complete the form, and we will review your request to make sure that you meet the right person.
---
Please note that companies labelled as Recommended are vetted and approved by us*.
---

Can't find what you are looking for in the Vendor Directory?

Contact Us for an introduction to another vendor or to enquire about inclusion in the vendor directory.

---
Asset Recovery
NRI Industrial specializes in the management, marketing and sales of surplus industrial assets. They provide solutions to recover value from overstock, surplus and obsolete inventory through acquisition, consignment or liquidation services. Request an introduction >>>
Recommended
---
Conferences and Events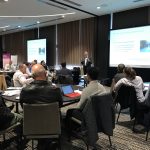 MRO and Critical Spare Parts Optimisation 2021
Two-day Workshop
Tuesday 23 – Wednesday 24 March 2021
Melbourne, Australia
Presented by Phillip Slater
Learn more here >>>

---
Data Governance and Cleansing
New vendor coming soon!

---
Inventory Optimization Software
Right Sized Inventory uses patented inventory-optimization predictive analytics technology to analyze your supply chain and establish best target inventory levels. Request an introduction >>>
Recommended
---
Maintenance Management Training
| | |
| --- | --- |
| | Springfield Resources offers online training for organizations in all maintenance management topics (and on-site when the crisis is over). Online classes require no travel and do not introduce any hazards and are perfect if your people are working from home. Request an introduction >>> |
---
MRO Parts Procurement and Supply
| | |
| --- | --- |
| | V-LINE GROUP is a world leader in the provision of procurement services and solutions that transform the way businesses manage their supply chains. V-LINE helps companies manage the complex activities of MRO and spare parts procurement and management. Request an introduction >>> |
---
Procurement & Supply Chain Knowledge Assessments
---
Quality System Consulting
| | |
| --- | --- |
| | Marnie Schmidt is a quality system expert and certified Lean Six Sigma Black Belt with more than 25 years' experience helping companies get more value from their quality efforts. Marnie is a consultant, author, trainer, conference speaker, and quality ambassador leveraging ISO9001, Lean and Six Sigma together for a better customer experience. Request an introduction >>> |
---
Reliability and Maintenance Certification
The Reliability & Maintenance Center at the University of Tennessee, Knoxville, provides comprehensive programs of education in reliability and maintenance practice. Request an introduction >>>
Recommended
---
Spare Parts Management Consulting
Phillip Slater is a Spare Parts Management and MRO Specialist, with 35 years' experience. Phillip is a consultant, author, trainer, and conference speaker. Request an introduction >>>
Recommended
---
Spare Parts Management Resources, Training, and Support
SparePartsKnowHow.com: The most comprehensive online resource dedicated to spare parts inventory management. Visit the FAQ page >>>
Recommended
---

The fine print:
1. *Unless otherwise stated, inclusion in this directory does not imply endorsement.
2. We may receive a commission on introductions (or we may not!)


---
---