Subject Area: MRO Procurement Complexity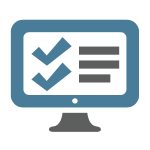 Do you wonder why MRO is such a hard category for procurement management? Do you find that your company constantly goes through cycles of adding and reducing MRO procurement resources?
When companies manage indirect and MRO procurement in the same way that they manage direct procurement they run the risk of falling into the MRO procurement complexity trap.
In this short video from the Something to Think About series, Phillip Slater explains the MRO procurement complexity trap and what you can do to avoid it.
---
For complimentary access to this video and our entire Basic Level content, register using the button below. We will also keep you up-to-date on content and courses.
If you are already registered then you need to log-in.
---
---
You might also be interested in reviewing all of our complimentary spare parts management guides.
---