Subject Area: Spare Parts Training Convenience
Selecting the Best Spare Parts Management Training for You
Criterion #3: Convenience
---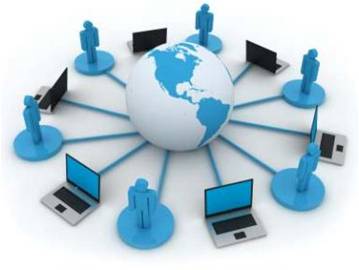 Let's face it, attending a conference or in-person training event is not convenient.
Conference attendance takes you away from your work and usually means that when you return there is a backlog of to-do items on your desk. You get to spend a few nights in a mid-level hotel and must deal with all the hassle of travel.
However, you can also view attending a conference as a reward.
That's why conferences are usually held in interesting places or warm, sunny locales. Maybe you can extend the stay through the weekend or maybe take a few vacation days.
So, if visiting somewhere interesting is your prime goal then this is the option you should choose.
However, if learning useful information is your goal is, then for spare parts training convenience, then online training cannot be beaten.
Study at a time and place that suits you. All you need is an internet connection.
At SparePartsKnowHow we have had learners study during their daily commute on the train.
Some get the luxury of studying during work hours.
Some do it when the kids have gone to bed, and the house is quiet.
The options are as flexible as they are varied.
Because our online training has no fixed time or place, you don't need to wait until an event starts, or take the risk that you can't attend at that time.
You just get started. It is as simple as that.
Click here to read criterion #4.
Click here to return to the start.
---
Phillip Slater and SparePartsKnowHow.com [has] put together one of the best guides to inventory management. It is a systematic compilation that has everything you need for success.
Ateiza Ilyas, Stores Manager
APM Terminals
---
---
100% online
Study at a pace and place that suits you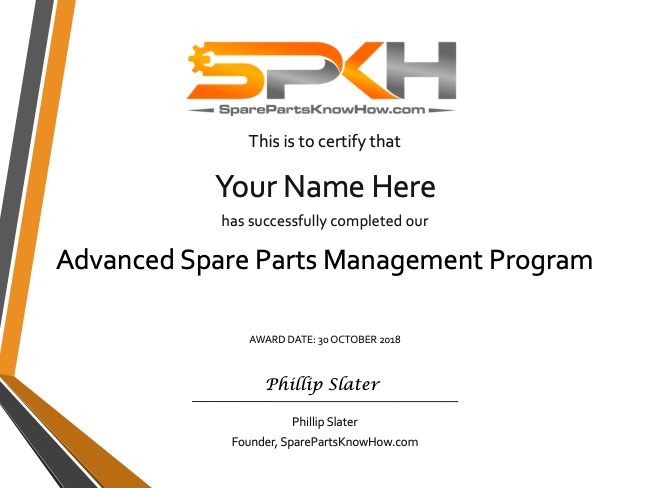 The Advanced Spare Parts Management Course covers all the issues faced during the spare parts inventory management lifecycle.
Completing this course equips you with the know-how and skills to effectively manage all aspects of spare parts inventory.
The course specifically focusses on MRO and spare parts that are held in support of equipment operations and maintenance.


---
---


Posted by Phillip Slater